Amazing Things To Do and Places to Visit In Andaman Nicobar For a Once In a Lifetime Andaman Tour
26 Nov 2022 04:25 PM

Golden sand beaches, clear azure skies, calm coconut trees, lush green fauna, exotic corals and caves – No, we aren't talking about a vacation to some foreign destination but an Andaman tour. Situated in the Bay of Bengal, the magnificent places to visit in Andaman Nicobar are a crowd puller and attract tourists from all over the world. As they say – it is always the best time to visit Andaman.
Some of the most gorgeous places to visit in Andaman Nicobar to have once in a lifetime experience are –
Chat with agent
Enquire for package
The capital city is an Andaman attraction and a definite place to visit in Andaman. An important naval base, Port Blair has strong historical significance and is known for its colonial museums, monuments, and lush flora and fauna. It is also an easy connection to neighboring islands and excursions.
Things to do –
Visit Cellular Jail-
Famous as the jail of Kaala Pani, this is one of the most popular places to visit in Port Blair. A trip around the jail will take you back to the painful and glorious struggle of Indian freedom fighters.
Cost per person – INR 50/ Adult and INR 25/children

Take a Museum tour -
Visit museums like - Samudrika Marine Museum, Anthropological Museum and Fisheries museums which are the highlight of Andaman tourism and see the evolution of tribal and marine life in Port Blair.
Cost per person – Approx INR 20/Person

Chidiya tapu – Just 17kms away from Port Blair, this Andaman attraction is a favorite place to visit among nature lovers, trekkers, and bird watchers. Visit this spot to see exotic species of birds, picturesque sunrise/sunsets or trek to Munda Pahad Mountain.
Cost per person – Free entry

Mahatma Gandhi marine national Park –
Just 18kms away from Port Blair, this national park is home to beautiful islands like Jolly Buoy and one of the most picturesque places to visit in Andaman. It also conducts glass-bottom boat rides which give you a peek into the magnificent marine life.
Cost per person – INR 50/Adult, INR 25/Child, INR 500/Foreign National

Read related stories: Free From Restrictions 29 Islands In Andaman And Nicobar
Known for its pristine white sand beaches and mesmerizing diving spots, Havelock Island is one of the best places to visit in Andaman Nicobar. The Andaman attraction is a popular place to visit among backpackers, honeymooners and scuba divers.

Things to do –

Enjoy the beauty of Radhanagar Beach –
Known as the 7th most beautiful beach in the world and the most beautiful beach in India, this Havelock Island beach is a jewel in Andaman tourism. Known for its white sand beach, magical hues of sunrise/sunset, magical Bioluminescence, and lush green surrounding forests, this Andaman attraction feels like a fairy-tale. It is a perfect place to visit for nature lovers and honeymooners.

Trek to Elephant Beach –
This Havelock beach is usually accessed by boats but adventure lovers can opt for a 35-40 minute trek from Radhanagar beach to reach Elephant beach, one of the best places to visit in Andaman Nicobar and enjoy its scenic beauty and experience swimming with the Andaman tourism's star elephant - Rajan.

Go scuba diving/snorkeling –
An Andaman tour package will be incomplete without experiencing scuba diving, snorkeling or sea walking in Havelock Island. There are several PADI centers which provide beginner-level lessons/underwater excursions under expert guidance.
Cost per person – From INR 3500 onwards
Read related stories: Top 6 Honeymoon Destinations in Andaman and Nicobar Island

Just 37 km away from Port Blair and the neighbor to beautiful Havelock Islands, Neil Island is one of the most gorgeous and serene places to visit in Andaman Nicobar. Known for its laidback vibe and calm surroundings, this small 7km island is a popular place to visit among backpackers and solace seekers.

Things to do –
Take the Neil Island 3 point tour –
The small Neil Islands can easily be covered on foot within 2 hours. Take a tour to 3 major beaches in Neil Islands which include Bharatpur Beach - famous for the scenic natural bridge formation, Lakshmanpur Beach – known for the gorgeous views of the sunset and Sitapur Beach – also known as the sunrise beach. The best time to visit Andaman attraction is from November to May.
Baratang island
An offbeat place to visit in Andaman, Baratang Island is located 100 kms away from Port Blair and known for dense forests, caves, virgin beaches, mud volcanoes, trekking trails, and rich tribal culture.

Take a trip to limestone caves and mangrove creek –
Just 30minutes jetty ride away from the main Baratang Island, this Andaman attraction should be a part of your Andaman tour package if you are an adventure/nature lover. The naturally occurring limestone – some growing from the ground and some hanging from the top in a dark, slippery and will surely satiate your adrenaline thirst. The distance between limestone caves and the jetty port is an exotic mangrove creek which is an experience in itself.
How to reach – From Baratang Island, take a ferry to Nayandra jetty.

Parrot island –
Taking Andaman tourism to a completely different level, the inhabited Parrot Island and is one of the most unique places to visit in Andaman Nicobar. The island is home to thousands of parrots and watching the sunset with the cacophony is a trance-like experience.
How to reach – just 30 km away from Baratang Jetty
Best time to visit Andaman attraction – October to April
Must Read: Top Andaman Tour Packages with Price

The most eastern part of Andaman tourism, Barren islands are famous for being the home to the only active volcano in South East Asia. As its name suggests, this serene and secluded Andaman attraction is around 130 km away from Port Blair and is a place to visit for scuba divers, photographers, and nature lovers.
Visit the only volcano in India –
The highlight of the Andaman tour package for nature lovers will be catching a glimpse of this volcano. The island is just 3 kms in width and its most recent eruption was in 2017. The ferry trip begins early in the morning around 3 am and takes 4 to 5 hours to reach the island.
How to reach – seaplane from Port Blair, a ferry ride from the main Island
Best time to visit Andaman attraction – November to February
Cost per person – INR 1000/Adult, INR 2500/Foreign National
5. Best time to visit Andaman Nicobar
pThe island experiences a tropical climate and has pleasant weather throughout the year.
Summer April to June and winter months November to February are the best time to experience Andaman tourism.
Avoid planning an Andaman tour during the rainy season July to October as it can lead to bad weather, strong winds, and high tides
Must Read: Best Time to Visit Andaman & Nicobar Islands
6. How to reach
By air – The fastest and most comfortable way to experience Andaman tourism is by air. The Veer Savarkar Airport, Port Blair, is connected to all major cities of the country like – Delhi, Mumbai, Chennai, and Bangalore. Only daytime flights are allowed as it is an important naval base.

By water - A cheap, picturesque and but slow way to begin your Andaman tour is by ship. Weekly ships depart from ports like Kolkata, Vizag, and Chennai and take about 60-70 hours to reach Port Blair.

By rail – There are no direct trains to Port Blair. The closest railway station is in Chennai 1360kms away.

Must Read: Top 3 national parks in Andaman and Nicobar
Want to contact us, Click Here: https://www.hellotravel.com/my_trips
Author Bio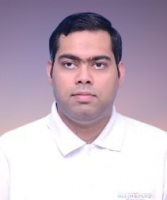 Nirmala Govindarajan
Journalist, Yoga teacher, Writer
Nirmala Govindarajan is an author, social sector documentarian, journalist, yoga teacher, and pioneer of the Writer's Yatra and Reader's Yatra experiences. She travels extensively on work, and for the love of being everywhere. Her novels are inspired by people in the hinterlands, and her latest work of fiction 'Taboo', has been nominated for several literary awards.