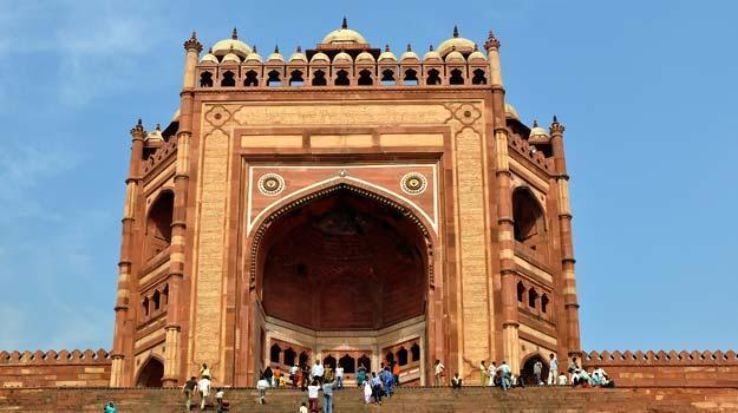 contact agent
enquire now
About Buland Darwaza
Among the several colossal and significant structures of Fatehpur Sikri, Buland Darwaza remains the most towering one marking it as the highest gateway in the world.It is an architectural delight, Be enthralled by the" Gate of Magnificience " The entrance to the complex houses the Sufi saint's exquisite marble shrine and the Jami mosque.
The gate was built to commemorate Emperor Akbar's victory over Gujarat. The monument features typical Persian-Mughal architectural designs. The 15-storied high gateway is located at the southern entrance of the city.
There is a Persian inscription on the Buland Darwaza, which records Akbar's conquest over Gujarat in the year 1601. The Persian inscription is said to signify the open mindset of Akbar.
Adorned with a number of impressive edifices of secular and religious nature, which exhibit a fusion of prolific and versatile Indo-Islamic styles, The architectural style of the building is a beautiful amalgamation of the indigenous and Persian style.
show more

expand_more
Fatehpur Sikri Tour Packages
Buland Darwaza Rating & Reviews
Poor
(8 Ratings and 1 Reviews)
1 Reviews - Showing 1 to 1
Similar Activities in Uttar Pradesh
Similar Activities in India
Similar Activities Outside India