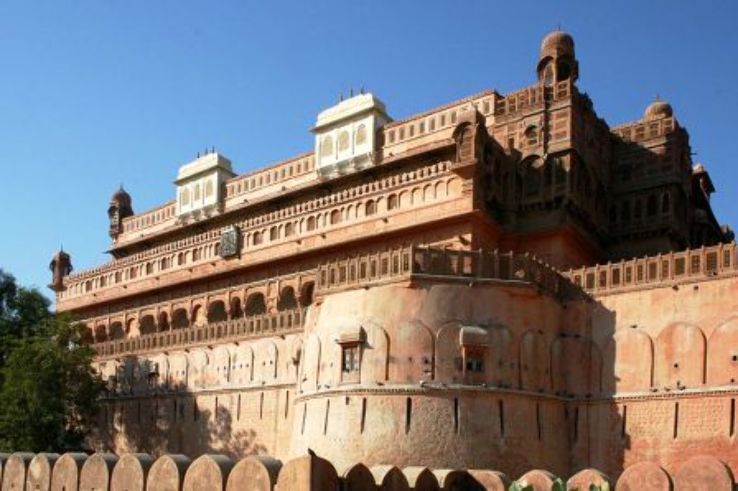 contact agent
enquire now
About Allahabad Fort
Allahabad Fort is a monument of national importance which is recognized by the Archaeological Survey. The fort outstands from the era right from the reigning period of Mughal Dynasty. The fort was built by Mughal Emperor Akbar, perhaps the largest fort built by Akbar, at Allahabad, Uttar Pradesh, India in 1583. The fort stands on the bans of the Yamuna near its confluence with the river Ganges.
Apart from its proprietor, the fort is highly in terms and unrivalled for its design, construction and craftsmanship. The fort has huge massive walls and three gateways. The fort has three large galleries flanked by high towers. The outer wall in intact and rises above the water edge. Inside the fort there is the 3rd century BCE Ashoka Pillar which was earthed by the great Mauryan King, Ashoka. The victories of Samudragupta have been all praised in the inscription on the pillar.
The location also inhabits the famous Akshayavat tree or the immortal tree`. Many stories have gulf around the mysterious tree, it is believed that is anyone jumps from this old-banyan tree, he will attain immortality. The fort also draws the attraction of another spot the Jodhabhai Mahal a fusion work of Hindu and Islamic Architecture Pattern. The place is certainly a spot of historical ethics which culminate you to the such era of pride in India.
show more

expand_more
Allahabad Fort Rating & Reviews
Similar Activities in Uttar Pradesh
Similar Activities in India
Similar Activities Outside India