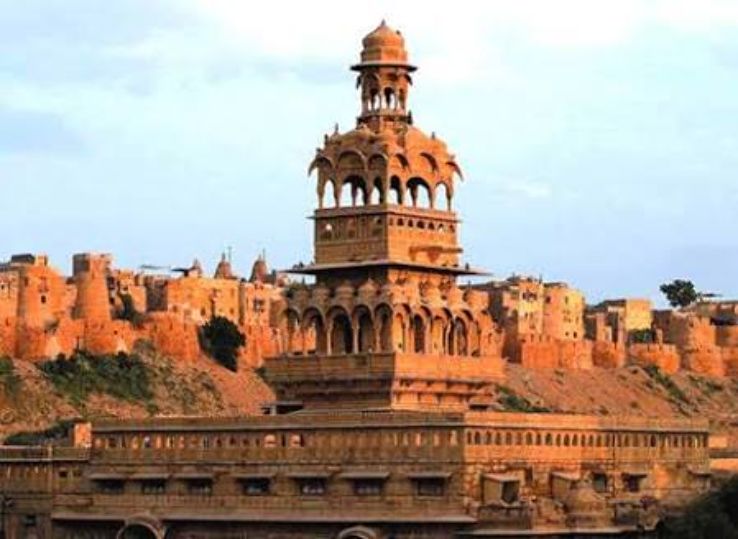 contact agent
enquire now
About Tazia Tower and Badal Palace
Among the prominent locations in Jaisalmer is the Tazia Tower which is a fine amalgamation of rich architectural splendor of the ancient times. It has five storeys that was built by the Muslim artisans for their royal rulers of Jaisalmer. It is one such architectural monument in Jaisalmer that catches the attention of tourists visiting the Badal Palace. The monument has finely constructed floors and well decorated balconies.
Tazia Tower was built in 1886 AD. It serves as a paradigm of ancient Muslim architectural style. There are some intricate carvings and designs on the walls of the tombstone, reflecting the rich artistic creativity of the then local craftsmen.
The Badal palace is another example of Jaisalmeri craftsmanship. It is situated near the Amar Sagar Gate. It consists of a cluster of buildings and is characterized by beautiful carvings on the walls. It has a cloud like appearance, hence the name Badal Palace. The Tazia Tower emerging inside the Badal palace is a a replica of mausoleum of various imams, and a perfect piece of Rajputana architecture. The Badal Palace is the present house of royals.
show more

expand_more
Tazia Tower and Badal Palace Rating & Reviews
Similar Activities in Rajasthan
Similar Activities in India
Similar Activities Outside India