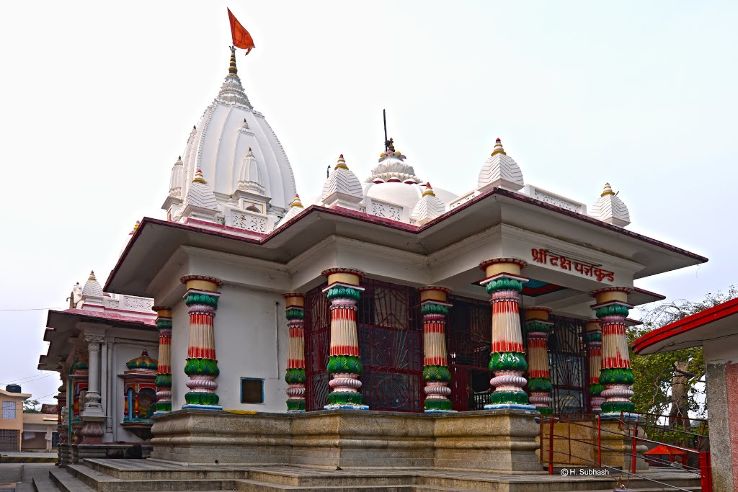 Daksheswara Mahadev Temple
contact agent
enquire now
About Daksheswara Mahadev Temple
Daksheswara Mahadev or Daksha Mahadev temple is a Hindu temple devoted to Lord Shiva, positioned in the metropolis of Kankhal, Haridwar, Uttarakhand, India. It is named after King Daksha Prajapati, the daddy of Sati. Daksha is one of the fourteen Prajapatis, creator deities, who preside over procreation and are the protector of existence in Hindu mythology. The gift temple become constructed by way of Queen Dhankaur in 1810 and rebuilt in 1962.
It is a place of pilgrimage for Shaivaite devotees on Maha Shivaratri. As noted in the Mahabharata and other texts of Hinduism, King Daksha Prajapati, the father of Sati, Shiva's first wife, finished yajna on the region where the temple is located. Although Sati felt insulted while her father did no longer invite Shiva to the ritual, she attended the yajna. She found that Shiva become being spurned by her father and she burnt herself inside the Yajna Kunda itself.
Shiva got irritated and sent his Gaas, the terrible demi-god Virabhadra and Bhadrakali to the ritual. On the direction of Shiva, Virabhadra seemed with Shiva's ganas inside the midst of Daksha's meeting like a typhoon wind and waged a fierce war with the gods and mortals present culminating inside the beheading of Daksha, who was later given the head of a goat on the behest of Brahma and different gods. Much of the details of the Ashvamedha Yagna of Daksha are located inside the Vayu Purana.
show more

expand_more
Daksheswara Mahadev Temple Rating & Reviews
Similar Activities in Uttarakhand
Similar Activities in India
Similar Activities Outside India