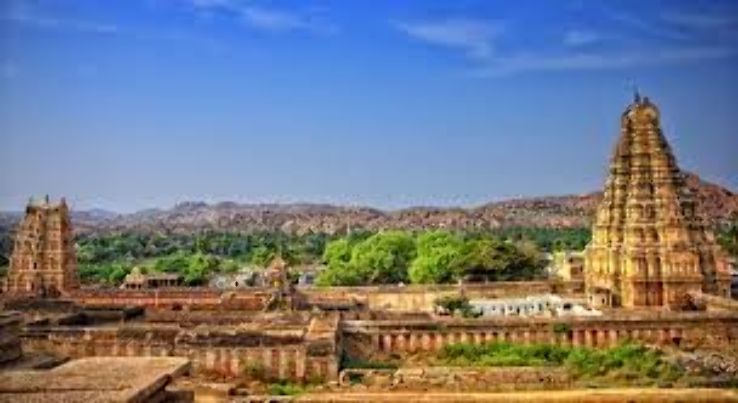 contact agent
enquire now
About Virupaksha temple
Hampi, the city of ruins is home to one of the most famed pilgrim destination in India, the Virupaksha temple. It is counted as a part of the group of monuments in Hampi and has been designated as a UNESCO World Heritage Site.
Even though the city of Vijayanagar was plundered and destroyed, the Virupaksha temple managed to survive all the invasions and stand erect in majesty even today, revered by thousands of pilgrims who visit it every year. The prime deity of the temple is Lord Shiva known by the name, Virupaksha.
The temple has a long history and inscriptions in stones have been found at this place dating back to 9th and 10th centuries. A small channel of the river Tungabhadra flows along its terrace and then descends to the temple kitchen where food is prepared for offering.
show more

expand_more
Virupaksha temple Rating & Reviews
Similar Activities in Karnataka
Similar Activities in India
Similar Activities Outside India