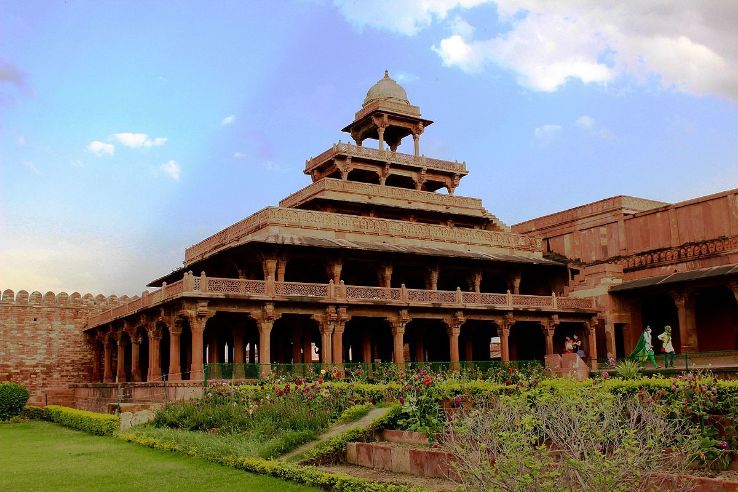 contact agent
enquire now
About Panch Mahal
Panch Mahal, Fatehpur Sikri
Located in Fatehpur Sikri, this five storey palace was built by the Mughal Emperor As you'll notice yourself, this five storey mahal is designed in a decreasing order i.e. each floor is shorter than the one below it. From the top of the palace, one can enjoy a spectacular view of the whole city.
The ground floor has 84 pillars that provide strong support to the entire building. Earlier the pillars used to have jali screens in between them which acted as purdah for the royal ladies. The topmost part of the palace is made in a traditional chhatri style dome which enhances its beauty. Pillars are decorated with beautiful carvings of floral vases and rosettes. You must visit this magnificent mahal for its unique architecture and soothing surroundings.
The place is truly beautiful and full of history. If you close your eyes, you can almost imagine how was the life at this time.
show more

expand_more
Fatehpur Sikri Tour Packages
Panch Mahal Rating & Reviews
Similar Activities in Uttar Pradesh
Similar Activities in India
Similar Activities Outside India