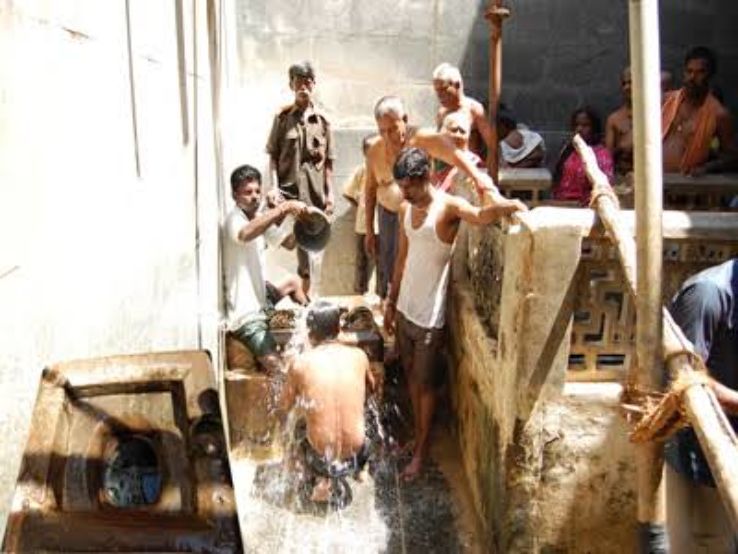 contact agent
enquire now
About Nazhi Kinaru
The visit to the Murugan temple is incomplete without watching the Nazhi Kinaru. It is a rare and natural phenomenon which is a basically a 14 square feet well within which is another small well of 1 square foot.
The larger well has sulphurous smell while the smaller one has clear water. The larger one is brackish while the smaller one has sweet tasting water.
It is believed that when Lord Shanmukha's troops were thirsty, he planted his spear on this spot to produce fresh water from the brackish water well.
show more

expand_more
Tiruchendur Tour Packages
Nazhi Kinaru Rating & Reviews
Similar Activities in Tamil Nadu
Similar Activities in India
Similar Activities Outside India