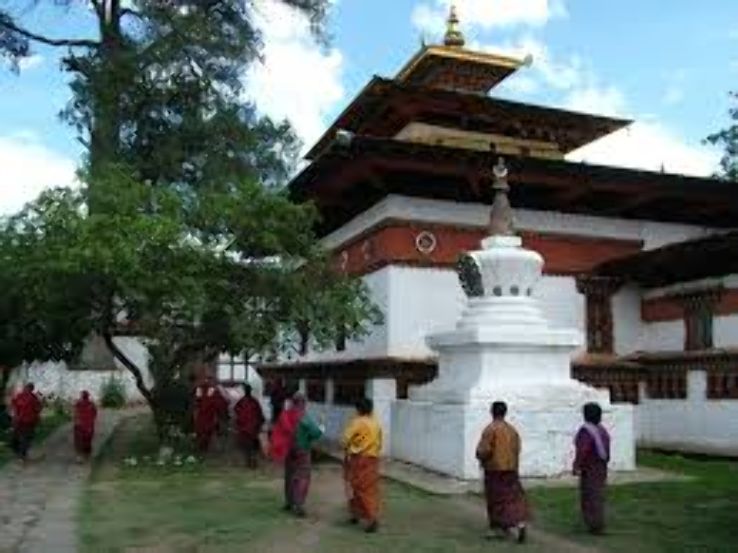 contact agent
enquire now
About Kyichu Lakhang
This is one of the oldest as well as the most sacred monastery in Bhutan. Located on the cliff of the valley this monastery is also called as the Tigers Nest.
Located on the face of a 1000m cliff, this is one of the most sacred locations across all over Bhutan. It is believed that Guru Rinpoche, the founder of Bhutanese Buddhism did land here on the back of a tiger.
A short drive from Paro is Kyichu Lhakhang, one of Bhutan's oldest and most beautiful temples. The temple is popularly believed to have been built in 659 by King Songtsen Gampo of Tibet, to pin down the left foot of a giant ogress who was thwarting the establishment of Buddhism into Tibet. Additional buildings and a golden roof were constructed in 1839 by the penlop (governor) of Paro and the 25th Je Khenpo. Elderly pilgrims constantly walk around the temple spinning its many prayer wheels.One has to hike for 2 - 4 hours uphill to reach the monastery. You can also rent a mule to drop you till halfway. Take a stop at Taktsang Cafeteria to rest and have some tea and biscuits.
show more

expand_more
Kyichu Lakhang Rating & Reviews
Similar Activities in Paro
Similar Activities in Bhutan
Similar Activities Outside Bhutan