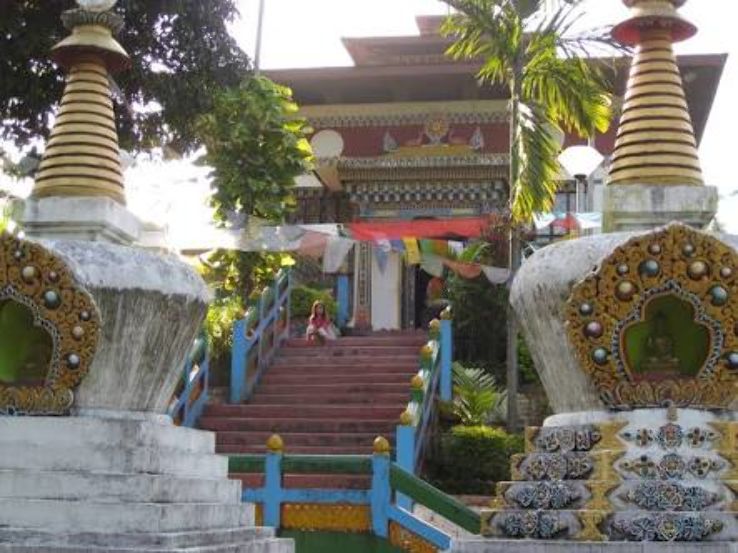 contact agent
enquire now
About Karbandi Monastery
Featuring a long stretch of prayer flags swaying in the mountain breeeze, bells ringing as the enormous prayer wheels turn, spinning mantras engraved in Lanza script is the Karbandi monastery, another attraction of the town.
The shrine has a separate room with shining butter lamps to indicate the light of wisdom. There are stupa and structures containing old Buddhist relics. The monks carry out ceremonies inside the monastery with pounding drums, trumpets and chanting.
The monastery has vivid and ornate paintings. The spiritual ambience is unparalleled.
show more

expand_more
Phuentsholing Tour Packages
Karbandi Monastery Rating & Reviews
Similar Activities in Chhukha
Similar Activities in Bhutan
Similar Activities Outside Bhutan