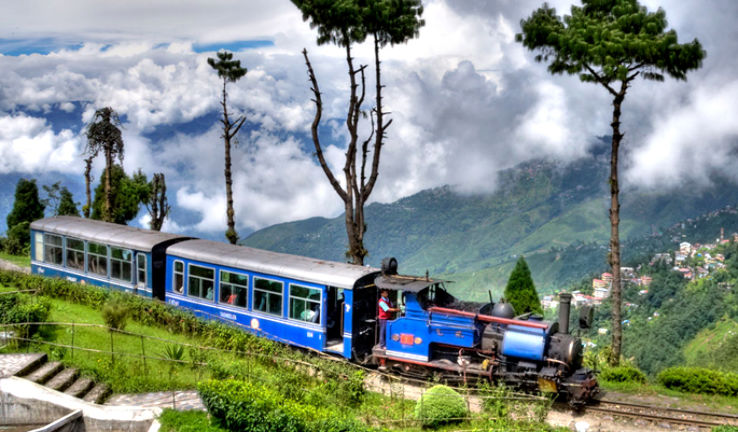 contact agent
enquire now
About Himalayan Railway
The toy train of Darjeeling which is popularly known as DHR or Darjeeling Himalayan railways is a small two feet narrow gauge railway which traverses in between Jalpaiguri and Darjeeling. This small but powerful train traverses through elevated surfaces which range from 300 feet to 2200 feet. At present, there are about 4 engines which run on the given track.
The most popular traversing area which the tourist prefers is from Darjeeling to ghum. The scenic beauty tempts the tourist to go back and forth using this railway. This track is however handled and maintained by the British-built Class B steam engine which is quite powerful.
The aesthetic beauty, the design, built and the power of the engines are just amazing. You just can't get enough of the engines! The control panels and the design is total vintage. These engines, unlike the other railways, are quite colorful and bright. You would definitely love to take one back home! (you cant by the way).
show more

expand_more
Himalayan Railway Rating & Reviews
Similar Activities in West Bengal
Similar Activities in India
Similar Activities Outside India