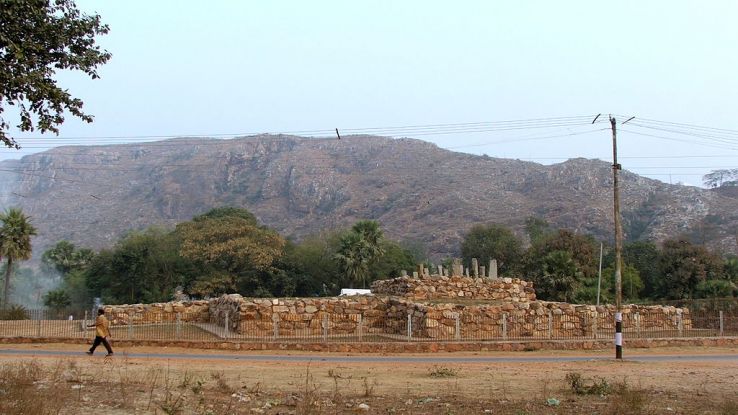 contact agent
enquire now
About Ajatshatru Fort
The fort is located in the Rajgir was built by the king Ajatshatru during his rule over the Magadha empire around 2500 years ago in the 6th century BC. Ajatshatru was a king of the Haryanka dynasty of Magadha in north India. He was the son of King Bimbisara.
According to popular legend, Ajatshatru had imprisoned his father in a jail built inside this fort after succeeding his throne. Bimbisar was a great admirer of Buddha and he choose the place for imprisonment so that he could see Lord Buddha ascending the Gridhakuta peak to deliver his sermons every morning. The fort was built by Ajatshatru during the 6th century BC during Buddha's time, there is a stupa 6.5 square meters built by Ajatshatru. It was built in a rectangular shaped with four corners and each corner is covered with stone tower and walls in about 60-meter-long and 2-meter broad square.
The fort is popularly known today having its existence in ruins and hardly seems to be a fort in first glance. Ajatshatru is considered to be the most ancient forts in India. However, it's a great place to visit and a major tourist attraction in Rajgir.
show more

expand_more
Ajatshatru Fort Rating & Reviews
Similar Activities in Bihar
Similar Activities in India
Similar Activities Outside India