Top 8 Tourist places in South India you will enjoy during summers

Chat with agent
Enquire for package
Here is a list for you - Top 8 Tourist places in South India you will enjoy during summers
Coorg , one of the most affluent hill station in Karnataka is also popular for its coffee.
Tourist Attractions Talakaveri where the river Kaveri originates, Bhagamandala, Nisargadhama, Abbey Falls, Dubare, Nagarahole National Park, Iruppu Falls, and the Tibetan Buddhist Golden Temple
Coorg has three wildlife sanctuaries and one National park and also offers adventures activities like trekking.
Ooty is famous for its sunset points, botanical gardens, tea plantations, lakes and ious waterfalls. Doddabetta Peak, Tiger Hill and Ooty Lake.
Best time to visit Ooty is from October to June.
The weather is quite pleasant at a mean of 15-20°C around the year, only dropping to lows of 0°C during winter.
Munnar is a town and hill station located in Idukki district in Kerala.
The temperature ranges between 15 °C and 25 °C in summer.
Main attractions are Eravikulam National Park home to several species of rare butterflies, animals and birds, great place for trekking, Anamudi Peak Highest Peak in South India, Mattupetty for its storage masonry dam and the beautiful lake,which offers pleasurable boat rides, Pallivasal immense scenic beauty and as a picnic spot, Chinnakanal & Anayirangal,Top Station, Tea Museum.
Munnar is famous for its vast tea plantations, many of them started by British.
Malayalam and Tamil are main languages spoken here.
Idukki is one of the most mesmerizing hill stations of south India and the second largest district of kerala.
Main attractions are Thattekad Bird Sanctuary Important birds found here include falcon, jungle fowl, water hen, hornbill etc., Eravikulam Wild Life Sanctuary The famous Neelakurinji grows here and It has a flowering cycle of 12 years.
It is known for its panoramic view points and the Idukki dam, which is world's second and Asia's first arch dam.
The district is accessible only by road. Rail and Airlink is not available.
Peak season from April to June and Second season starts from October to January. Low season from Feb to March and July to September.
Hotels are often fully booked during the peak season, and remain virtually empty during the off- season.
Due to its relatively unpolluted image, ious locations within Kodaikanal are used for movie shootings as well.
6. Ananthagiri Hills
Ananthagiri Hills are located at Ranga Reddy district, India.
Main attractions are Anantha Padmanabha Swamy Temple. Lord Vishnu is in the form of Sri Anantha Padmanabha Swamy and Ananthagiri is named after him. And Ananthagiri forest.
It is one of the dense forests in Telangana Ananthagiri Temple is located in this forested area.
Yercaud is a Hill Station in Salem Distict in Tamil Nadu.
The temperature ranges from 16 °C to 30 °C in summers..
Trekking here can be one of the most pleasurable experiences.
It is famous for its eco tourism with resorts amid high trees and green coffee,
Its Major source of income is agriculture, coffee as the major crop.
Araku Valley is a Hill station in Visakhapatnam district in the Andra Pradesh.
It is one of the least polluted and less commercialized tourist destinations in South India.
It is famous for its coffee plantations.
It is connected through both rail and road to the city of Vishakapatnam.
Main attractions are Tribal Museum at araku, Araku Valley itself, Borracaves Valley.
It is cooler than Visakhapatna,but temperature can go upto 42 degree in May month.
Recommended For You

12 Incredible Destinations Open to Indian Travellers

The Madikeri Fort: Repurposing History

5 Unique Trees that Make Bangalore India's Garden City

Eight Unique Faces at The Goa Carnival

Flying During Covid-19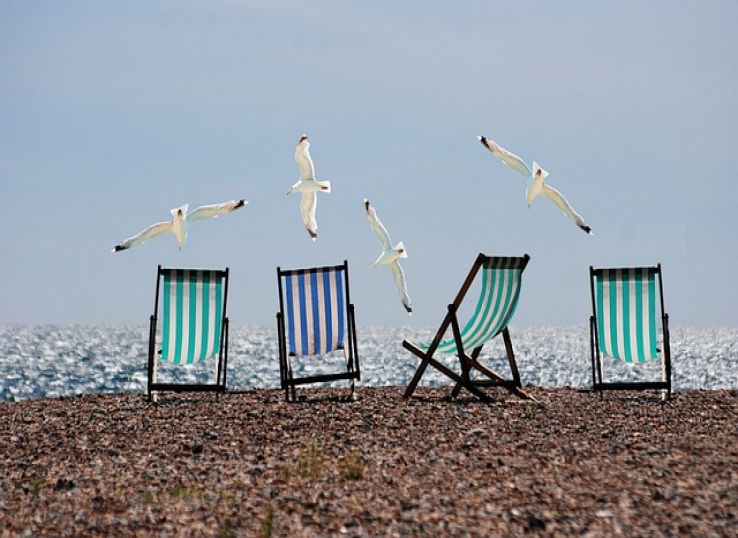 nightlife of chennai - amazing spots in chennai to visit
Estimate Your Trip Cost
Include flight/traveller cost
* This is only an estimated quote and actual trip cost may vary at the time of purchase as all prices are subject to change without prior notice due to availability, fuel prices and/or unforeseen economic circumstances.