Top 10 Goa Packages for Couples
26 Nov 2022 03:53 PM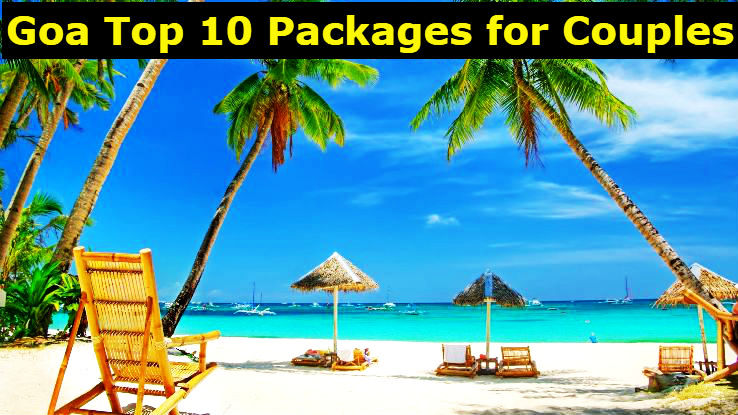 Chat with agent
Enquire for package
1. 4Days/3Nights at Rs. 7200
Goa Honeymoon Tour Package at Rs.7200
Travel Agent Name: Veena Tours and Travels
Travel Agent Rating – 3
Duration – 4 Days & 3 Nights
2. 3Days/2Nights at Rs. 13500
Goa Package With Airfare? at Rs.13500
Travel Agent Name: Nassa Travels
Travel Agent Rating – 5
Duration – 3 Days & 2 Nights
3. 4Days/3Nights at Rs. 9000
Goa Special Honeymoon Tour Package at Rs.9,000
Travel Agent Name: Trips N Tourism
Travel Agent Rating – 4.8
Duration – 4 Days & 3 Nights
4. 6Days/5Nights at Rs.9500
Goa Honeymoon Package at Rs.9,500
Travel Agent Name: Jolly Day Holidays
Travel Agent Rating – 3.7
Duration – 6 Days & 5 Nights
5. 4Days/3Nights at Rs. 9500
Goa Honeymoon Tour at Rs.9,500
Travel Agent Name: India Travels Online
Travel Agent Rating – 3.4
Duration – 4 Days & 3 Nights
6. 6Days/5Nights at Rs. 14,3000
Goa Tour Package at Rs.14,300
Travel Agent Name: Sun N Sand Holidays
Travel Agent Rating – 4.0
Duration – 6 Days & 5 Nights
7. 4Days/3Nights at Rs. 10,000
Goa Honeymoon Package at Rs.10,000
Travel Service Agent Name: Anik Holidays
Rating – 5.0
Duration – 4 Days & 3 Nights
8. 6Days 5Nights at Rs. 15,900
Goa Honeymoon Beaches Tour Package at Rs.15,900
Travel Agent Name: Veena Tours and Travels
Travel Agent Rating – 3.0
Duration – 6 Days & 5 Nights
9. 5 Days/4Nights at Rs. 41,000
Goa Package Special Discount Offer at Rs.41,000
Travel Agent Name: India Holiday Travel
Travel Agent Rating – 3.6
Duration – 5 Days & 4 Nights
10. 6Days/5Nights at Rs. 20,000
Goa Refreshing Tour Package at Rs.20,000
Travel Agent Name: Yatra Crafter Pvt Ltd
Travel Agent Rating – 4.4
Duration – 6 Days & 5 Nights
Book your Goa tour packages at best price with HelloTravel.com & get exciting deals on Goa vacation.
Author Bio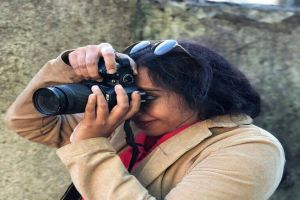 Christina Daniels
Story teller, backpacker, shutterbug
Christina Daniels is a storyteller, cinema writer, backpacker and photographer. She is also the author of the bestselling book "I'll Do It My Way: The Incredible Journey of Aamir Khan." A traveler who has journeyed across four continents, Christina is also the host of an Airbnb experience in Bangalore.