10 Best Wellness Retreats in Bangalore
26 Nov 2022 04:25 PM

Well being holidays is the new trend. The piling stress and running 9 – 5 behind deadlines have put a solid dent into our mental health and what better way to break the monotony and rejuvenate the senses than a wellness retreat. From affordable wellness retreats to luxury wellness retreats – they all are value for money and offer natural treatments for various ailments such as stress, depression, obesity.
These are 10 best wellness retreats in Bangalore to help you heal holistically –
Chat with agent
Enquire for package
1. Shreyas Yoga Retreat
A famous yoga, spa, and wellness center, Shreyas is one of the best wellness centers in Bangalore. Just one hour drive from Bangalore international airport, the luxury wellness retreat has about 12 cottages and offers various community services, simple organic food, and yoga and spa sessions throughout the day.

Where - Santoshima Farm, Gollahalli Gate Nelamangala, Bengaluru
Read related stories: Best Time To Visit Bangalore
An eco-village resort just 90 minutes away from Bangalore will give you an experience of simple village life. The health and wellness resort provides various Ayurveda, Chinese reflexology therapies and also fun games such as Gilli danda, flying kites, and ATV rides.
Where - Hessarghatta, Bengaluru
3. Keva Ayurveda
An ayurvedic hospital cum yoga wellness retreat, Keva Ayurveda is located in the heart of Bangalore and offers ayurvedic treatments and home remedies for almost every ailment from fever to spinal problems to infertility to diabetes. The doctors and staff are efficient and caring.
Where - 12/2, Lake View Apartments, 7th Cross, 35th Main, BTM 2nd Stage, Adjacent DSR Naveen, Bengaluru
Read related stories: Best Heritage properties to Visit Near Bangalore
4. Adya ayurdhama
An affordable wellness retreat, Adya ayurdhama is based in main Bangalore city and uses solely ayurvedic and panchakarma therapies. They aim to re-harmonize the natural balance of energies in the body with a simple organic diet, medicated oils, and Shirodhara.
Where - Near Mariyamma Temple, Off Bannerghatta and Begur Road, Bengaluru
5. Shwaasa Yoga
One of the best yoga wellness retreats that cure major ailments, aids weight loss and brings happiness into life. The health and wellness resort offers various treatments such as third eye meditation, classic hatha yoga postures, and mudras. You can even become a certified yoga professional in 200 hours.
Where - 108F RMV 2nd Stage MLA layout, Bhoopasandra Main Road, Bengaluru
6. Ananda sangha yoga
Based on Kriya yoga techniques of the world-renowned spiritual guru Paramhansa Yogananda, the yoga wellness retreat focuses on generation and absorption of positive energies, removing all negative emotions such anger, jealously and self-doubt from one's life and ultimately leading to self-actualization.
Where - 697, 7th Main Road, 3rd Phase, 11 Cross JP Nagar, Bengaluru
7. Temple of knowledge
This art of living affordable wellness retreat is popular among spiritual and peace seekers all across the world. The health and wellness resort offers 2 major packages – one for releasing stress and other a mental, physical and spiritual detox. The yoga techniques taught are simple and can be easily incorporated into one's life.
Where - Srinivagilu Main Rd, AVS Layout, Koramangala, Bengaluru
8. Shathayu Ayurveda yoga
One of the best wellness retreats located just 30 minutes away from Bangalore international airport Shathayu is an ideal choice for a well being holiday. It offers holistic healing based on ancient principles of yoga, Ayurveda and meditation. They have various programs such as detox programs, rejuvenation programs, and women care programs and elderly healthcare which have been designed by experts to give you maximum benefits.
Where - S.No.261, Avathi Village, Devanahalli, Bengaluru
9. Soukya holistic health center
A luxury wellness retreat healing mind, body and soul based on strong principles of yoga and Ayurveda, the international wellness getaway works on rejuvenating mind and body through allopathy, Ayurveda, naturopathy, and hydrotherapy. The wellness retreat boasts of many celebrity guests like The Duchess of Cornwall, Dalai lama, and Tina Turner.
Where - Soukya - Dr. Mathai's International Holistic Health Centre, SOUKYA Road, Whitefield, Bengaluru
10. Ayuvedagram
Located on the outskirts of Bangalore, this wellness retreat weaves a strong healing bond based on Ayurveda, satvik food and meditation. The health and wellness resort offers herbal ayurvedic treatments and panchakarma techniques and cures ailments such as obesity, diabetes, and hypertension.
Where - Hemmandanahalli, Samethanahalli Post, Whitefield
Book your Bangalore tour packages at best price with HelloTravel.com & get exciting deals on Bangalore vacation.
Author Bio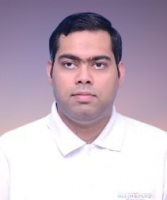 Nirmala Govindarajan
Journalist, Yoga teacher, Writer
Nirmala Govindarajan is an author, social sector documentarian, journalist, yoga teacher, and pioneer of the Writer's Yatra and Reader's Yatra experiences. She travels extensively on work, and for the love of being everywhere. Her novels are inspired by people in the hinterlands, and her latest work of fiction 'Taboo', has been nominated for several literary awards.