10 best cheap eats in Sweden

Sweden, a Scandinavian nation is one of the most amazing and beautiful place. Glaciated mountains, lakes, thousands of islands, etc. this country attracts tourists and adventurers from all around the world.
But nice things come at a nice price, right? The nation may be a bliss to visit but could be a pain when to those extra bucks you have to spend when it comes to staying and eating there. Now don't get upset folks. I am gonna tell you the 10 best cheap eats in Sweden to give relief to your budget and your gourmet soul.
So in this write-up, we are gonna uncover some of the most delicious and affordable eating points in this Scandinavian nation. Read on to know the 10 best cheap eats in Sweden before you travel to Sweden.
Chat with agent
Enquire for package
1. Mom's Kitchen
Mom's Kitchen is one of the cheapest eating point. The most friendly staff will tell you all about the most famous dishes they offer and how do they make it so that you would know what are you ordering and what to look for in it.
The restaurant is amazingly cheap if compared with its counterparts in the area. Mom's Kitchen is located in the capital city of Stockholm. Get ready for free water, bread and coffee if you are coming here. Happy feasting.
Address: Nybrogatan 40, Stockholm 114 40, Sweden
2. Chutney
Chutney is the cheap place to eat in Stockholm. Chutney is a vegetarian restaurant with mouthwatering and budget-friendly dishes on the menu. The amazing menu proposes dishes from all around the globe but most of them are from Asian countries like India, Thailand, Persia, etc.
Started in 1987, Chutney is one of the oldest in the country which was opened for the people who prefer non-animal diet which was scarce among the Stockholm restaurants. There is a room with music from all over the world calm and soothing music and there is another room for the people who want it quiet.
Address: Katarina Bangata 19, 116 39 Stockholm, Sweden
3. Cafe Husaren
Staying in Gothenburg? take note to visit Cafe Husaren. Coffee, Cake, Lunch all are just amazing. The place is famous for its cakes, pastries and other bakeries.
You can also order a light lunch with coffee. With amazing interiors, Cafe Husaren may be the place for you if you are in the district Haga of Gothenburg. The Hagabullen they offer said to be the largest cinnamon bun in the world. And you will be pleased to know that everything you will order is reasonable and won't make a hole in your budget. Cafe Husaren comes on top under the list of best cheap eats in Sweden.
Address: Haga Nygata 28, Gothenburg 411 22, Sweden
4. Stora Saluhallen
Saluhallen is a great food-hall with some of the nicest and cheapest restaurants. With around forty delicious houses in this 19th-century building, you will find some of the most unique eateries and dishes and that too without hitting your pocket.
The hall boasts fresh meats and cheese stalls with so many varieties of cookery. You will fall in love with this place. Happy feasting.
Address: Kungstorget, 411 17 Göteborg, Sweden
5. Jinx Food Truck
Jinkx is the food chain with their trucks crowded with people around for their round of delicious food.
Jinx is an amazing alternative to proper sit-down restaurants. These trucks offer all type of food at an amazingly low price and with very good taste and quality. Don't forget to stop by when you see one of these trucks roaming around. Nice, tasty, exceptional, quick, cheap eats.
Address: Magasinsgatan 17, Gothenburg 41118, Sweden
6. Gourmetkorv
Gourmetkorv is another pocket-friendly place for your lunch in Gothenburg, Sweden. Fast food, street food, European and Scandinavian, everything is there. The staff knows everything about the products and they recommend their uniquely prepared sausages which are really famous among people.
Here the staff is very friendly. Service is quick. The meal is delicious. Really a good place for lunch. It is Gourmetkorv for your gourmet soul.
Address: Sodra Larmgatan 6, Gothenburg 411 16, Sweden
7. Burritofriends
Burritofriends is more of a joint than a restaurant. Burritofriends offers the best Mexican food in Sweden. Burritofriends is the place for you if you have Mexican food in your mind.
You will find their most famous freshly prepared, homemade burritos with a very reasonable price which is way below Sweden standards. Burritofriends is just a simple place with good food at an affordable price.
Address: Fersens väg 14B, 211 42 Malmö, Sweden
8. Davidhalls Pizzeria
Are you a pizza lover? This place is for you if you are. If not a pizza person, you will start loving it. Davidhalls offers the most delicious pizzas you will ever have in your life. This place is packed all the time.
People are super friendly and the owner will go out of his way to make you happy and satisfied. Davidhalls is a highly recommended place for the lunch and different varieties of pizzas. The food is always delicious. Davidhalls is another cheap eats in Sweden, you can enjoy.
Address: Davidshallsgatan 23, 211 45 Malmö, Sweden
Book your Sweden tour packages at best price with HelloTravel.com & get exciting deals on Sweden vacation.
Author Bio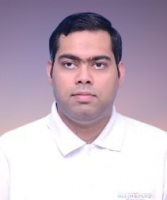 Nirmala Govindarajan
Journalist, Yoga teacher, Writer
Nirmala Govindarajan is an author, social sector documentarian, journalist, yoga teacher, and pioneer of the Writer's Yatra and Reader's Yatra experiences. She travels extensively on work, and for the love of being everywhere. Her novels are inspired by people in the hinterlands, and her latest work of fiction 'Taboo', has been nominated for several literary awards.