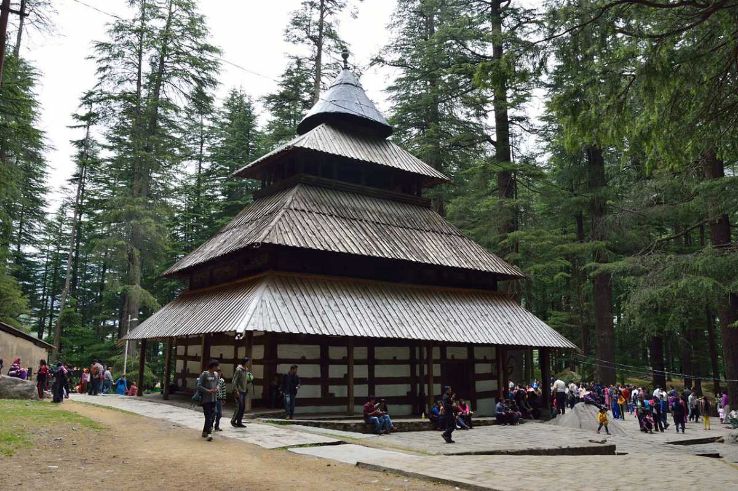 Hadimba Devi Temple, Manali
contact agent
enquire now
About Hadimba Devi Temple, Manali
Hadimba Temple which is also well known as Hidimba temple which is located in Manali. This temple is dedicated to the goddess Hidimba, wife of Bhima. This beautiful temple is located at the foot of Himalayas and is surrounded by cedar forests. It is said that this structure dates back to 15th century.
This giant temple is made with wood. This tower consists of 3 square roofed timber tiles and the fourth one being brass cone-shaped. The height of the roof of this temple is around 24 meters. This construction style gives it a unique look from any other temples of Hindus. This temple has an only 3-inch-tall brass image of the goddess.
The massive wooden doors are carved with the images of goddess Durga. The legend says that, during the exile, Pandavas stayed in Himachal. Hidimb was the older brother of Hidimba. Hidimb attacked Bhima and lost, so Bhima and Hidimb's sister got married. Together they had a son named Ghatotkacha. After the exile when Bhima returned to take her, she declined to perform tough penance to attain the status of a goddess.
show more

expand_more
Hadimba Devi Temple, Manali Rating & Reviews
Very Good
(35 Ratings and 4 Reviews)
4 Reviews - Showing 1 to 4
Similar Activities in Himachal Pradesh
Similar Activities in India
Similar Activities Outside India