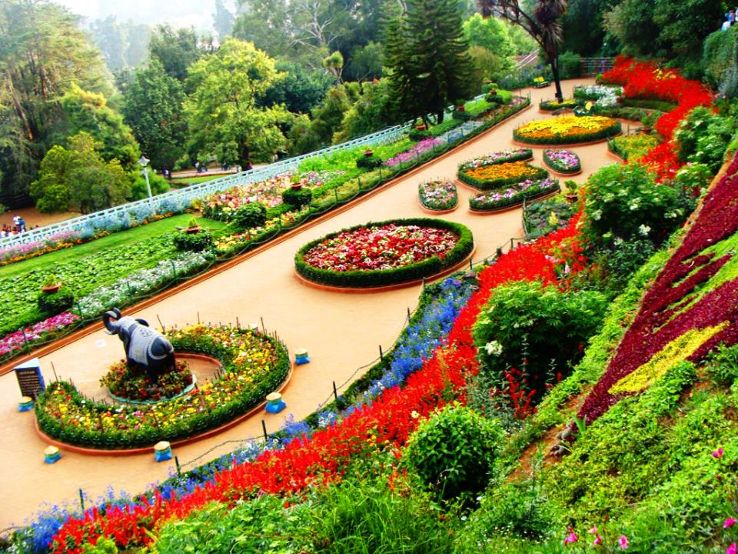 contact agent
enquire now
About Ooty Botanical Gardens
The botanical garden in Udhagamandalam which is near Coimbatore, Tamil Nadu was laid out around 1848. This garden is at 2500 meters from the sea level, which is enough to give us picturesque views. The climate is temperate with average rainfall ranging from 150 to 160 cms.
This botanical garden is basically divided into many sections. The total area which is covered by this garden is about 22hectares. Having a terraced layout, this garden is maintained by horticulture department of Tamil Nadu. The tourists are greeted with beautiful scenic views the garden offers due to the elevated placement.
There are various types of ferns, flowers, and orchids which will suit your tastes. Many people from far and wide come here for research purpose. There are many rare species of ferns and trees. The various unique trees included are – The cork tree, Paperbark tree, and the monkey puzzle tree. The monkey puzzle tree got its name due to the fact that the monkeys fail to climb it!
show more

expand_more
Ooty Botanical Gardens Rating & Reviews
Very Good
(66 Ratings and 10 Reviews)
10 Reviews - Showing 1 to 5
Similar Activities in Tamil Nadu
Similar Activities in India
Similar Activities Outside India