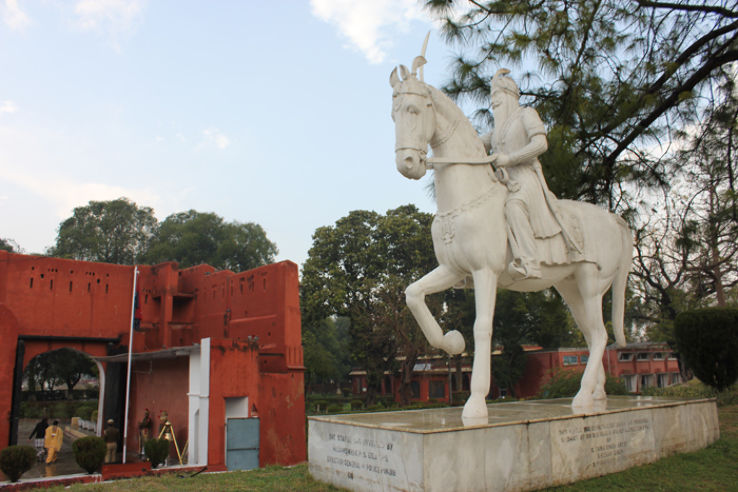 contact agent
enquire now
About Mazar at Phillaur Fort
Phillaur Fort is a major tourist attraction in Ludhiana, which has a high historical significance.
The fort enshrines under one of its domes the mausoleum of a saint fondly remembered as Pir Baba Abdullah Shah Ji. A wall of the fort constructed during day time under orders of Maharaja Ranjit Singh would mysteriously collapse during every night. The Maharaja was advised by religious heads to offer sacrifice of some male person belonging to the priest class who should be the only son of a widow. A Brahmin boy of Phillaur, was brought before Maharaja Ranjit Singh for the sacrifice. Perturbed by the wails of the mother, the Pir offered himself for the sacrifice. The Maharaja agreed to the offer and the boy was released. Pir Abdullah Shah, it is said, was then immured alive in the north eastern wall of the fort and the construction of the fort was thus completed.
The Mazar, over the years has been a source of great spiritual inspiration to the police personnel and the people who come from near and far away places to pay their respects to the revered Pir and his legend.
show more

expand_more
Mazar at Phillaur Fort Rating & Reviews
Similar Activities in Punjab
Similar Activities in India
Similar Activities Outside India