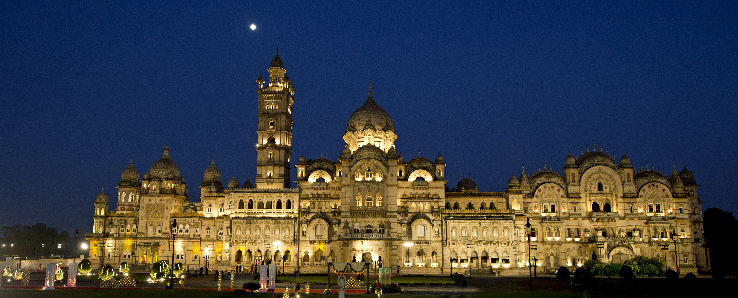 contact agent
enquire now
About Laxmi Vilas Palace
Laxmi Vilas Palace is one of the largest private dwelling perhaps four size equivalent to the Buckingham Palace. The palace was built by Maharaja Sayajirao III with major Charles Mant as the architect in the year 1890. The museum was mainly constructed as a school for the king's children. Now the museum house has an array of collection and artefacts.
The palace is praised about the artefacts and the unique interiors which mesmerized every visitor. The palace is styled in Indo-Saracen Revival style of architecture. The darbar hall upon the entrance is sculpted with mosaic floors, furniture, venetian chandeliers and Belgian stained glass window. The room has some of the best sculptures made of bronze, marble and terracotta and often the venue of many cultural events and musical concerts. A special collection of swords and weapons of war used during the war is displayed in the armory.
Besides the house also incorporates several other building including the LVP banquets and Conventions, Moti Baug Palace and the Maharaja Fateh Singh Museum Building. Apart from its interior aura, the lush garden it inhabits add the enchanting beauty of the palace even more. The palace certainly ornaments its stature in every way, perchance the best tourist attraction spot in Vadodara.
show more

expand_more
Laxmi Vilas Palace Rating & Reviews
Similar Activities in Gujarat
Similar Activities in India
Similar Activities Outside India