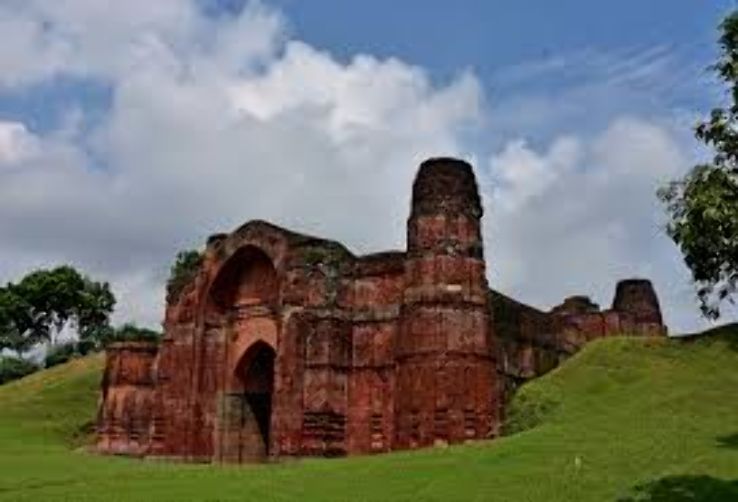 contact agent
enquire now
About Dakhil Darwaza
Dakhil Darwaza, Malda is one of the very important monument, located in Gaur, Dakhil
Darwaza. Its an an old castle from the 15th century.This also as called is a gateway to a
fort. High wall encloses th an old palace in the south-east corner of the fort. This gate is
also popularly known as Salaami Darwaza as cannons used to be fired from it. It was built
in 1425 as a gateway to the Gaur castle. Its an impressive Mughal era monument. It is
esigned with small red bricks and terracotta work. In the older times as canons used to
be fired from here. The four corners of the its structure are topped with five-storey
pillars.So,it is worth visiting place,one should be here once in life time.
show more

expand_more
Malda Tour Packages

location_on
kolkata bhomra border shamnagar khulna, satkhira, khulna barisal dhaka, dhaka sylhet excursion to baurbagh village, sylhet comilla, comilla shitakunda dhaka, dhaka bhabanipur puthia rajshahi, rajshahi sonamasjit/mahadipur land border departure for malda tow
Dakhil Darwaza Rating & Reviews
Similar Activities in West Bengal
Similar Activities in India
Similar Activities Outside India