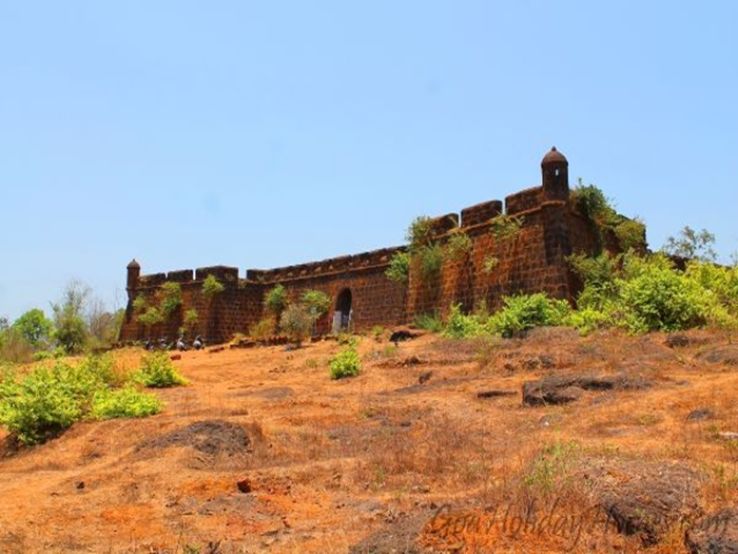 contact agent
enquire now
About Corjuem Fort
The Corjuem Fort was built in the year 1551. The fortress is a generally little stronghold and is square molded. The dividers are wide and have ious weapon ports and murder gaps. At each side of the fortification is an incline like stair that prompts the bulwarks. The Fort has a well and a three room living quarters. The sanctuary of St. Anthony was before known to have been in the Corjuem Fort. Corjuem Fort is otherwise called Khorjuem Fort.
It is littler than alternate fortifications in Goa; however it gives a decent perspective of the encompassing waterway and land. The Fort is encompassed by lavish greenery and one can get a full perspective of wonderful towns and islands adjacent. The Fort is worked out of set laterite stones. In the mid 1800s, the Fort was utilized as a Military School and had in its safeguards a battery of four firearms.
The stronghold shielded the town of Corjuem and furthermore had a sanctuary under parochial church of Aldona. Corjuem is very much associated with Aldona by a link suspension connect which is a noteworthy wellspring of fascination and it is the main suspension connect in Goa.
show more

expand_more
Corjuem Fort Rating & Reviews
Similar Activities in Goa
Similar Activities in India
Similar Activities Outside India