7 Most Magical Places in India to Celebrate Christmas 2022!
23 Dec 2022 02:58 PM

Everything seems so beautiful with the arrival of Christmas, the season of joy, gift-giving, and families bonding. Christmas is about the birth of Jesus Christ, and the people gear up for the celebrations.
These celebrations include adorning Christmas trees, winter wonderland decorations, great food, gifts, Christmas cake, mass in the Churches, and many traditional Christmas delicacies to celebrate the festival in great pomp and show.
Since Christmas is around the corner, you must get an early Christmas present in India's best places to celebrate Christmas 2022.
Undeniably, Christmas is a grand festival and the best way to bid farewell to the past year and ring in the New Year. So, plan your travel to the seven top destinations of the country where you must experience Christmas, the festival of colours and lights, and also give new hopes and opportunities that you have been looking for.
Chat with agent
Enquire for package
1. Kerala, South India

How about celebrating Christmas 2022 in the backwaters of Kerala, South India? The state is well known as God's Own Country and offers houseboats surrounded by trees to relish your Christmas celebrations in traditional style.
Christmas in Kerala brings to light Syrians and Western influences. The churches in Kerala get decked up with lights and stars. The people prepare dry fruit cakes that are exchanged around Christmas, and everything becomes a visual treat for the eyes.
Kerala becomes a center of attraction during Christmas as Christianity is the third most widely practiced religion in the state. Fort Kochi Carnival combines Christmas and New Year's Eve, adding more fun and joy to the celebration.
2. Goa, West India

December is the most looked upon season during Christmas in Goa, as the city houses over 400 churches. The best way to celebrate Christmas in Goa is by attending a midnight mass at the Basilica of Bom Jesus and the Church of Immaculate Conception. The entire city is adorned with lights, and the people dress in beautiful clothes.
They decorate Christmas trees with beautiful items like cakes, socks, cotton flakes, candies, etc. Goans and people from different communities revel in a lot of merry-making and enjoy peppy music, dance, exotic wine, and tasty Christmas cuisine in Goa, like elaborate meat and fish dishes that will give you the best time of your life.
3. Pondicherry, East Coast of Tamil Nadu, India
Another destination in India ready to offer fun-filled times during Christmas is Pondicherry. You will be amazed to know that this peaceful and quaint town gives you the feeling you are roaming in the south of France or Portugal during Christmas.
Spending your day in the churches of Pondicherry, where the church service is a worth beholding sight, including the Basilica of the Sacred Heart of Jesus, Eglise de Notre Dame des Anges, and others. The glimpses of French culture amidst the exuberant ambiance of the church will make the occasion joyous.
4. Daman & Diu, West India

It is a fun destination you can explore with friends and family. Christmas in Daman & Diu makes the quiet town lively & vibrant. You can enjoy Corridinho, a famous Portuguese dance, and spectacular cultural shows for a beautiful experience. Besides, as it is Christmas time, you must attend midnight mass in the local churches, relish fireworks, and delicious cuisines and desserts will offer you a wonderful time from start to end.
5. Shimla, North India

If you think that Shimla is only a honeymoon vacation destination, please correct it. Famous as the "Queen of Hills", Shimla in Himachal Pradesh, India, is also among the Top Christmas destinations in India. The hill station offers you a snowy Christmas celebration while you enjoy meals at British-era cafes. Another advantage of planning a trip to Shimla in December is indulging in mind-blowing activities like rafting at Tattapani, a toy train ride, paragliding, camping, etc., to bring beautiful memories back home.
6. Shillong, Northeast India

Just like Goa, Pondicherry, Kerala, and Shimla, Shillong is a major haven in India to celebrate Christmas 2022 with great zeal and enthusiasm. It houses one of Shillong's most beautiful yet prominent churches, the Mary Help of Christian Cathedral. At the time of Christmas in Shillong, you will see the streets decorated with lights and frills, people sing midnight mass, sit down for family dinners, and exchange gifts. Above all, the chilled aura of the town makes the Christmas holidays in Shillong unforgettable.
7. Kolkata, East India

Park Street in Kolkata witnesses the maximum number of visitors during Christmas. Apart from people following Christianity, other communities also offer prayer and sing Christmas carols at local churches. If you are planning a trip to Kolkata in December, nothing can be the best time than Christmas. You can enjoy a light and sound show, tasty food, and fully decked-up markets and houses that make the ambiance merrier.
8. Ending Point
The above-mentioned tourist places in India will make Christmas 2022 outstanding for you. Christmas, followed by New Year, immerses people in festivities, and they enthusiastically celebrate these two occasions.
To make the most of your Christmas and winter holidays in India, you can explore the top Christmas tour packages offered by Hello Travel. Book your dream Christmas Holiday Package at the best price to perfect your Christmas vacation.
Author Bio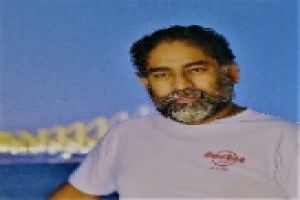 Pradeep Dharmapalan
Storyteller, Cinema writer
Pradeep Dharmapalan is a traveller since he was toddler, initially with his itinerant parents and then on his own. He has lived in and travelled to several places around the globe. With close to six decades of wandering now under his belt, his journey of discovery and rediscovery continues, as he assiduously pursues his manifold interests.