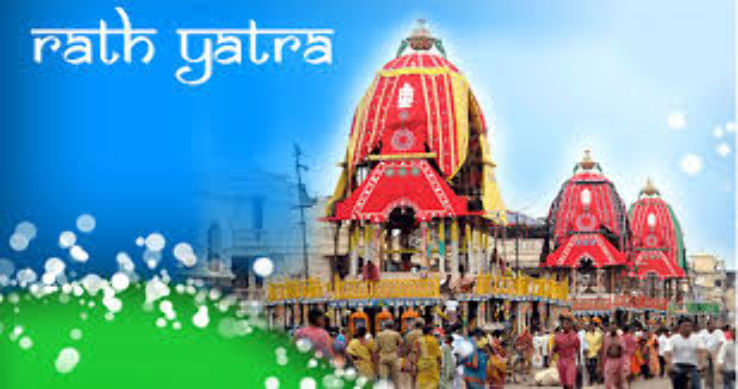 contact agent
enquire now
About Rath Yatra
The oldest Ratha Yatra taking place in India is a Hindu festival associated with Lord Jagannath held at Puri, Odisha. Lakhs of devotees from across the country and abroad descended on the seaside town to witness the nine-day journey of Lord Jagannath, Lord Balabhadra and Devi Subhadra to the Gundicha Temple and back to their abode. The Rath Yatra in Jagannath Puri is one of the most spectacular congregations in the world. The devotees believe that the 'darshan' of the gods during this time grants moksha or salvation.
Lord Jagannath's Chariot is called Nandighosha. It is forty-five feet square at the wheel level. It has sixteen wheels, each of seven feet diameter, and is decked with the red and yellow covering of cloth.
The most exciting part of the Rath Yatra is the pulling of chariots by thousands of people who lay their hands on the sturdy ropes and drag the massive structures along the Bada-Danda, the grand road. The Chariot of Balabhadra moves first, followed by those of Subhadra and Jagannath. The chariots grind forward slowly until they reach the Gundicha temple where the three deities rest for a night on their own chariots, adorned with the Dasavatara costumes.
show more

expand_more
Rath Yatra Rating & Reviews
Similar Activities in Odisha
Similar Activities in India
Similar Activities Outside India