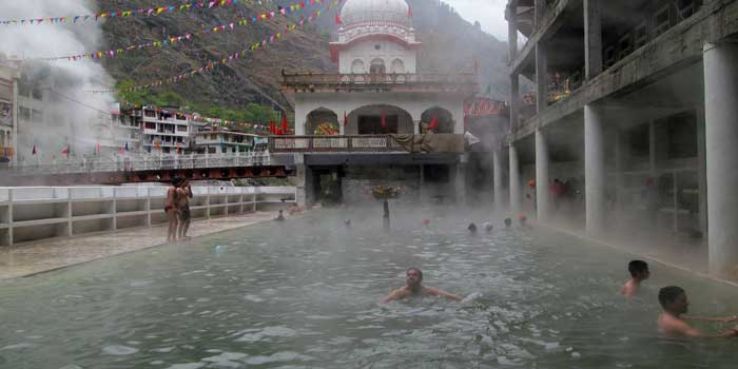 contact agent
enquire now
About Hot Springs
Nestling in mountains of Himachal, this place is approximately at a distance of 45 km from the district of Kullu. This is not a single hot spring but a collection of many hot springs which are spread at a distance of 1.3 km. Situated on the banks of Parvati river, the hot springs at this place comes with full force and is quite hot.
It is said that this spring is radioactive in nature although no traces of sulfur or iron was found. The water from this hot spring can literally cook raw rice. The gurudwara which is situated at this place serves customers by proving rice and vegetables which are boiled in this hot spring. Surprisingly the offering is quite satisfying and good.
Well known for it's healing properties, many visitors around the world visit this place for its medical healing properties. Pilgrims come here often for curing the ailments. This is a must visit place as the gurudwara also has staying options.
show more

expand_more
Hot Springs Rating & Reviews
Excellent
(4 Ratings and 1 Reviews)
1 Reviews - Showing 1 to 1
Similar Activities in Himachal Pradesh
Similar Activities in India
Similar Activities Outside India