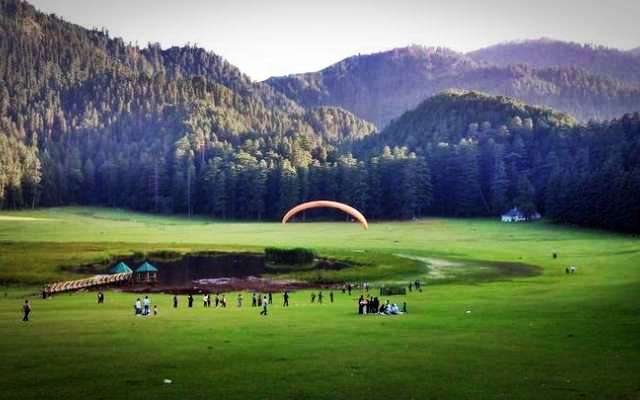 contact agent
enquire now
About Bir Billing
Bir is a popular tourist town that is located in the state of Himachal Pradesh. The town of Bir is noted as an important center for spiritual studies and also many people travel to the town for meditation. One can see a large number of refugees from the neighboring country of Tibet located in the town of Bir.

Bir is a popular destination for many adventure sports enthusiasts. Once can see many paragliding spots in the area and this is one of the main attractions of the place. The activity is safe and the standards of safety are extremely good. The international paragliding competition that takes place in Bir is also an attraction. There are many trekking spots that are located in and around the town as well. Bir is an ideal location for many nature enthusiasts as well.

While visiting the town of Bir, it might be worthwhile to check out the Tibetan colony. There are many handicrafts that are made here and this might be worth purchasing. Sampling the Tibetan food is also a good option.


Fast Facts
Weather:
Summer: 22 to 30 C
Winter: 10 to 22 C

Best Season:
Oct - Mar

Getting to Bir Billing
AIR
The closest airport is located at Pathankot and this is situated around 150 km from the town. Pathankot airport is connected to Delhi and Kullu. The closest international airport is located at Delhi and this is around 550 km from the place. One can hire a taxi from the Pathankot airport to the place and they cost around Rs 7 per km. Buses are available from Delhi to Bir Road as well.

RAIL
There is no railway station at Bir. The nearest rail head is at Pathankot, around 150 km from Bir. Pathankot is well linked from the major part of the country.

ROAD
One can reach the town of Bir by opting for buses from either Chandigarh or Delhi to the Bir Road. However many buses travel only as far as Baijnath.


show more

expand_more
Bir Billing Tour Packages
Bir Billing Rating & Reviews
Very Good
(2 Ratings and 2 Reviews)
2 Reviews - Showing 1 to 2
Trip Ideas of Bir Billing