Roopkund Lake India : A Mystery Demystified
Roopkund Lake India : A Mystery Demystified
Roopkund Lake India
Roopkund lake in India is one of the most mysterious places in India. This frozen lake which glorifies the beauty of the Himalayas with a mystery story to it. The Roopkund lake has a lot of traditional myths intact in it and the Pandora's box could only be opened once you visit it. Read on why it is also called Skeleton Lake. A good mystery is loved by everyone but for some, unraveling mystery is everything. So this story goes for the thrill seekers. It is said our past has left us with a legacy of mysterious places and lost lands. Not all, but some of them have always caught our fascination and we thrill to visit any of them at least once in life. Roopkund lake is one of the most beguile and enthralling exemplar of mysterious places getting unraveled. The Roopkund lake cuddles in the isolated wombs of the majestic Himalayas at a height of 5029 meters above sea level. This staggering place is also known as the Roopkund Skeleton lake. Quite a mystery, isn't it? Cooing in the state of Uttarakhand in India, the nascence of this lake at such a height was already a matter of bewilderment. But this lake has recently moved eyeballs with astonishment due to the presence of a large number of human bones precisely about 300 - 600 skeletons. Previously this lake was known for its mysterious existence but now it is one of the hot topics of discussion amidst the scientific fraternity, explorers, and visitors from world wide. This is an in-accessible frozen lake that requires a minimum of a four day hectic travel to reach the proximal locality. Recently, it has become an important spot for the visitors as they learn and try deciphering the deep enigma of this place. But instead of solving the puzzle this lake proves to be a maze getting complicated everyday. The Roopkund riddle, dates back to the 9th century AD and it has truly haunted scientists, historians mountaineers and adventure enthusiasts from around the world since the time it was first discovered. It all started way back in 1942, when a forest ranger fortuitously came across this lake and discovered a mass grave in it. The discovery has revolutionized the world since then. Though, through the previous tests it has been known that these skeletons are engraved in this place since the 12th and the 15th century. Human imagination was startled by this revelation of a mass grave at a height of 16000 feet above sea level and so well preserved since 9th century. As per the DNA results and the jewelry found here, it is ascertained that the remnants are that of a kingly dynasty which was only to be found in that era. May be it was a royal pilgrimage or a vanquished army? Some also assume that the people may have died as a result of some hailstorm. Based on another version of some anthropologists it is known that this may also be a mass ritualistic suicide.
Whatever may be the case the conclusion remains undrawn and this lake is not ready to demystify its existence. But nobody knows when and how we can explore something known out of the unknown. Therefore, a trip to this alluring Roopkund lake is a must. A mysterious place with mystery stories.
Related Stories
5 People Who Are Dead But Rumored To Be Alive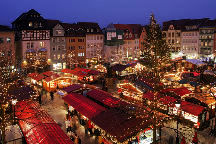 Romantic Breakthrough in the Christmas Markets...

Indian Sea Diving Destinations to Explore...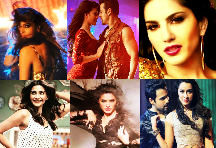 Sexiest Item Numbers of 2014

Top 10 Tallest Hotels In The World

Experience The Elevation In The Nightlife In...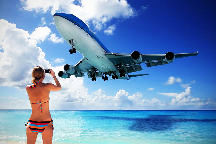 Most Insane Airstrips In The World.. Dangerous...

Wake Up Sleepy Heads...Its Coffee Time!!!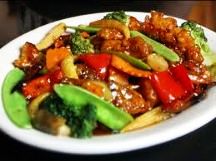 Best International Foods

Water Sports in Sri Lanka- Its time for Action

Adventure Sports in New Zealand- Blissful...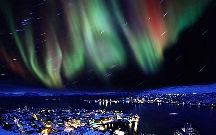 Aurora Borealis Lighting up the Sky in Iceland

Copyright. All Rights Reserved