Japan is probably the only country in the world cuddling the oldest reigning monarchy in the world. Tokyo in Japan is not only the capital but also the economic hub of the country is a standing as well as a shining example of how well old traditions have melted and gilded well in the mold of new high-tech culture creating the most happening and cherished travel destinations of all times. Come and unfurl some of the off beat travel spots of Tokyo in Japan
Shopping in Tokyo:
One of the most pleasurable things to do in Tokyo is shopping. You can shop in for some gadgets, kokeshi dolls and stickers. One of the best travel activity that keeps travellers enrolled.
Night out in Tokyo
: Every city in the world assumes a particular and typical look as darkness descends. This form is different from the day time appearance both in mood and spirit. The night life of this city is endowed with a hoard of Jazz Clubs, bars, Sake bars, skyscraper bars and exotic restaurants.
Experience the Karaoke
: The function of Karaoke is familiar to all of us i.e singing along with pre-recorded music while the lyrics will be displayed on a screen. The Karaoke Bars in Tokyo is different from the rest as they offer private rooms equipped with personal screens and high quality microphone.
Kabuki Theatre
: The Ginza province of Tokyo is the place where you find this traditional form of Japanese dramatics. Fundamentally, Kabuki Theatre deals withthe question of morality in love relationships. As women performers are not allowed in these plays, the male artists portray the female characters. Theatre zealots can spend an artistic night in Kabukiza Theater in Ginza being witness to a performance that commands applause.
Japanese Sports
: Well, the first word that has come to your mind is obviously of Sumo wrestling. The national sport in Japan, Sumo wrestling has a close association with the society of Japan. The Sumo wrestlers called Rikishis are the honourable members of the community. But this is not all; apart from Sumo Japan boasts of many other sports like Japanese swords, Karate and Judo.
Gourmets tour
: The traditional Japanese cuisines find a sophisticated and modernized presentation in the restaurants of Tokyo. Be it the famous Sushi or the Wasabi, the flavour of these dishes are totally different when you have them in the land of Japan.
Japan Onsen
: A kind of natural spa, the Onsen waters are surely a endeared form of relaxation and entertainment. These hot springs are pumped from deep down the earth and measures a temperature of at least 25?C. Tokyo is home to several water park with natural spring water with stunning architecture.
Discovering the Best Sashimi
Try out Zauo Sushi located at 3-2-9 Nishi Shinjuku. It serves one of the best uncooked meat that you could ever try. It is an unusual experience as you would find tables being laid out on a boat, surrounded by a moat. These moat serves you dinner.Your meal would be with a fish on the plate skewered by a wooding rod, still twitching. Watching as you eat it. You are used to the crowded tourist destinations in every nation in the globe. Give it a break; what if you venture into something new untried and undiscovered by other travellers? This will leave you only with pleasant memories and stories that only you can cherish; not your fellow tourist who spent the time in Tokyo being confined to the stipulated travel plan. Take the Road not taken (courtesy Robert Frost) and get set go...to Tokyo!
Related Stories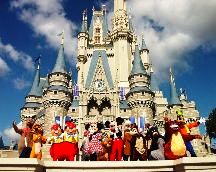 Legacy Of Walt Disney- Immortalized In The...

Top 10 Travel Gifts

Indian Sea Diving Destinations to Explore...

Spectacular Cricket Stadiums of India.. How...

How You Could Be Paid For Your Next Delayed...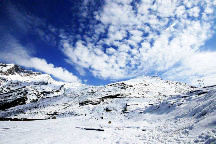 Best Places to visit in December in India

Glorious Banff National Park in Canada

India's Greatest Unsolved Mysteries, 4th one is...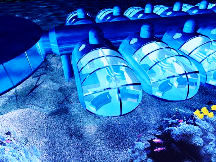 Best Underwater Hotels- Dreamy And Glitzy!!!

How To Make Friends When You Travel Solo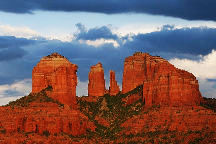 10 Most Sacred Spots on Earth

Incredible Views You'd Enjoy If You Were A...