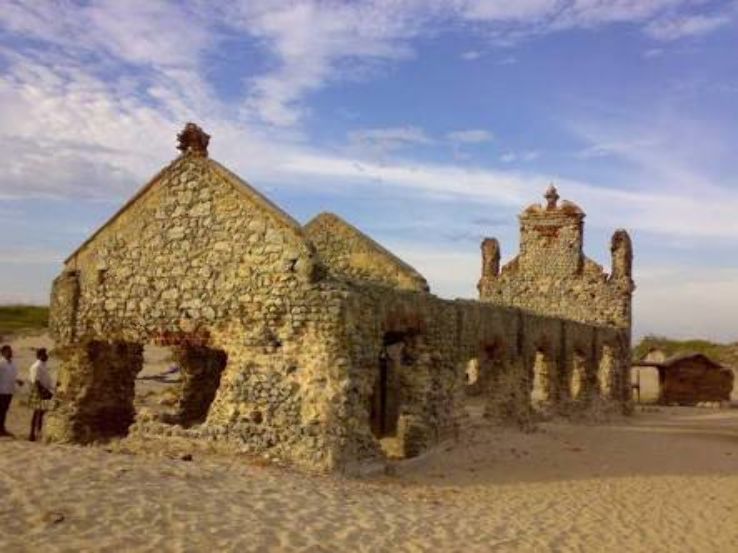 Dhanushkodi Temple and Beach
contact agent
enquire now
About Dhanushkodi Temple and Beach
At the southern tip of Rameswaram lies Dhanushkodi, the meaning of which is 'tip of the bow'. It is bordered by the Bay of Bengal on one side and Indian Ocean on the other. One can see the merging of Indian Ocean and Bay of Bengal at the tip. Dhanushkodi was once a busy city with a good population, but after the 1964 storm, it got washed away and shattered to pieces and is now left with only 500 people living there, most of which are fishermen and their families.
The beach of Dhanushkodi is a popular tourist spot currently. The beach extends upto 15 kms. The shore called Mukundharayar Chathram is considered safe for taking baths and playing along in the high tide sea. The beach bike ride is another adventure activity one can get involved in.
Dhanushkodi is also a bird sanctuary during winter months when birds like seagulls, flamingos and other birds fly to the shores. The arrow head is a place of worship for rhe Hindus. It is said that Lord Rama left his footmarks in this temple and that the story of Ramayan took place in and around this temple.
show more

expand_more
Dhanushkodi Temple and Beach Rating & Reviews
Very Good
(4 Ratings and 1 Reviews)
1 Reviews - Showing 1 to 1
Similar Activities in Tamil Nadu
Similar Activities in India
Similar Activities Outside India