The Most Stunning Drives On Earth
The Most Stunning Drives On Earth
Some roads are pregnant with glory, charm and aura and the moment you land on them with your car it fills you with the equal amount of mystic feeling. Explore some of the most drivable highways on earth.
Every road has story to tell, history to share and a mystery to be explored. The national barriers of geographical barb wiring can hardly affect the unmatched charm and charisma of a celebrated road or a highway. Legends like Bob Dylan also could not resist the reference of highway in his musical masterpieces. Do I need to explain that now?Well, lets not dig deep into that; lots has been said and discussed about Highway 61- for now we have nothing new to add but to appreciate it. However, be it a rock icon or an avid traveller, some roads cut the edge for themselves in the minds of the ones who ever travel by them.Every iconic drive in the world has got an armory of its own- some has a history that intrigues, some flaunt their mind blowing landscape and some has the toughest road challenges that is enough to bedazzle the adventure freaks.Take a road trip from Grand Canyon to Las Vegas and see how it changes the way you looked at a drive. You won't feel the urge to take out the book you had stuffed for the purpose of reading while travelling nor the earphones would reach its destination. This 250 mile drive would be marked by the jaw dropping raw natural surrounding- with rocky highlands all over at the backdrop of a clear sky and a horizon with a vermilion effect.Been there, done that with such highways? Take a pleasant break and glide along the coast of Croatia; preferably the Dalmatian Coast. The sun sets beaming crimson rays and you burn the tyres zooming around in the coastal landscape enriched by ethnic aroma and the rocky cliffs. A high pressure ride on a hilly land is always a dream for the bikers. Come to India and hire the muscle bikes with an engine power of above 350 cc to scale down the amazing roads leading to destinations like Ladakh, Kullu Manali, Shimla and Gangtok. Race along the valleys, rivers and halt for the occasional typical Indian tea break!It's time to 'drive down' your holiday, the telephone directory is on the table near your packet of Marlboro.
Related Stories
7 Best Zoos Around the World

Most Spectacular Skylines Across The World

Wanna A Know! How World Celebrates in 2010?

Indian "Men In Blue" Selected For World Cup...

Like collecting mementos? Give Turkey a shot!

World's Most Dangerous Tours. Not for the...

Strangest Towns In The World

Top 10 Tallest Hotels In The World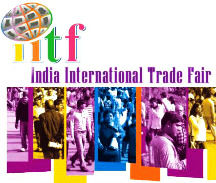 34th India International Trade Fair, New Delhi

Taiwan - From Touch Your Heart To The Heart of...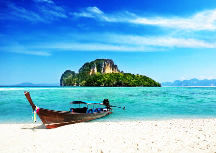 Top 6 Countries Offering Visa on Arrival for...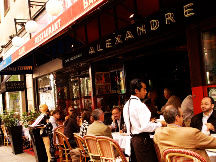 Unending Happy Hours in Montreal

Copyright. All Rights Reserved