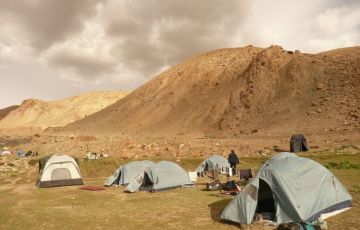 Experience 27 Days 26 Nights Khonoma Trip Package
₹55,000
Price (per person)
contact agent
enquire now
Itinerary
Day 2
After Breakfast Visit Kamakhya Temple - AMajor Hindu Pilgrimage Site. During The Festival Of Ambubashi More Than A Million Devotees Throng This Holy Place. Return To Hotel After Paying Homage To The Mother Godess Kamakhya And Drive On To Cherrapunjee (170
Day 3
Explore Krem Mawmluh Cave. This Cave Is Located Half A Km West Of Cherrapunjee Adjacent To The Small Hamlet Of Mawmluh. The Cave Has Five River Passage With Impressive Proportions. The Cave Has A Length Of Over Seven Kms. Also Visit The Waterfalls Of Cher
Day 4
After An Early Morning Breakfast Walk To The Double Decker Livng Root Bridge An Engineering Marvel Of Indegenous Khasi Tribesmen. Who Weaved The Routes Of The Ereca Tree To Make Bridges Across Streams. Return To Chera Tourist Resort After A Picnic Lunch A
Day 5
After Breakfast Drive To Shillong, The Scotland Of The East. En - Route Encounter Elephanta Falls And Shillong Peak For Some Breathtaking Views. Overnight At Shillong.
Day 6
Morning Sightseeing At Shillong, Admire The Beauty Of Shillong Also Called Scotland Of The East It Is Erstwhile Capital Of Undivided Assam; Present North-East And Home To The Khasi Highland Tribes. Overnight At Shillong.
Day 7
Shillong - Kaziranga (280 Kms 5 Hrs Drive) Early Morning Drive Onto Famous Kaziranga National Park. Afternoon Explore Kaziranga National Park On Jeep Ride. Overnight At Kaziranga National Park. Make Your Booking Goto Top
Day 8
Kaziranga - Elephant Safari - Rhino. Early Morning Explore Central Area Of Kaziranga National Park On An Elephant Safari. Ride An Elephant Through The Park Chasing A Unicorn Rhino Along With A Wide Range Of Rare Species. After Lunch Again Take Jeep Safari
Day 9
Kaziranga - Kohima Drive To Kohima After Breakfast (225 Kms 4hrs Drive). On Arrival Lunch At Kohima And Proceed To Touphema Village Resort (41 Kms From Kohima) Run By Angami Naga Village Community. Overnight At Touphema Tourist Village.
Day 10
Touphema Kohima - Hornbill Festival After Breakfast Check Out Of The Village Resort And Drive To Kohima To Attend The Inauguration Of Hornbill Festival (December 1st To 5th). It Is A Festival Where Naga Tribes Come Together And Celebrate. All Naga Warrio
Day 11
Kipfiizha - Dziikuo Valley Morning Drive To Dziikou Valley Via Jakhama Village. The Drive Will End At A Point From Where One Has To Trek Up To The Dzukou Valley, Which Takes 4hrs. Dzukou Valley Is At A Height Of 2438 Mts Is On The Southwest Side Of Japfu
Day 12
Dziikou Valley Kipfiizha Morning Explore Dzikou Valley. The Call Of Dziikou Is Irresistible For Trekkers. This Is The Best Trekking Spot In The NE Region. Post Lunch Return To Dimori Cove And Proceed To Hornbill Festival. Overnight Stay At Dimori Cove.
Day 13
Kohima - Khonoma Morning Check Out Of Dimori Cove And Drive To Khonoma (20 Kms)Angami Tribal Village And The Home Village Of Father Of Naga Nationalist Movement Angami Phizo. This Village Located On Top Of A Hillock Has A Pastoral Beauty Of Its Own. This
Day 14
Kohima- Jorhat Tea Capital Of The World, The Thengal Mansion, Assamese Village. Early In The Morning, We Will Drive To Jorhat (200 Kms 4 Hrs), The Tea-capital Of Assam. On Arrival At Jorhat, You Will Be Accommodated In The Thengal Mansion, A Historic Ance
Day 17
Sela - Chabrilla (13000 Ft) 5 Hrs Trek After Breakfast We Start Trekking With Packed Lunch. Arrive At Chabrilla Camp. Overnight Stay In Tents.
Day 18
Chabrilla Nurarang - Tawang (12000 Ft) 4 Hrs Trek After Breakfast We Start Trekking For Nurarang With Packed Lunch. Arrive At Nurarang High Altitude Trout Fish Farm. From Nurarang Drive To Tawang; The Blessed Land Of Monpas. Overnight At Tawang.
Day 19
Tawang After Breakfast, Visit 350 Years Old Buddhist Monastery, Locally Known As Gompa, Which Seems To Be Suspended From Heaven In An Equally Ethereal Space. Also Visit The Nunneries Locally Called Ani Gompa And Urgelling Monastery, 460 Years Old Monaster
Day 20
Tawang - Dirang Waterfalls, Sela Peak, Scenic Beauty. Early Morning Drive To Jang To Encounter The Waterfalls, One Of The Breathtaking Sights. Move Onto Dirang (150km), Another Heart Pulling Place With Scenic Beauty, En-route Stopping At Sela Top (14000 F
Day 21
Camping Trek In The Sangti Valley Overnight Camping In The Hills.
Day 22
Trek To The Valey To Have Look At The Rare Black Necked Cranes Wintering At Sangti. Return To Dirang Resort For Some Much Needed Refreshment. Overnight At Dirang. Make Your Booking Goto Top
Day 23
Dirang - Bhalukpung (130kms) Early Morning Drive Onto Bhalukpung With Packed Breakfast. After Lunch We Raft Down Jia Bhoreli River To Nameri National Park. Overnight At Nameri National Park.
Day 24
Bhalukpung - Guwahati (275 Kms 5 Hrs Drive) Early Morning Walk Inside The National Park On The Tigers Trail. Return For Breakfast. After Breakfast Another Session Of Rafting On Jia Bhoreli And Elephant Ride To National Park. Return To Guwahati After Picni
Day 26
Guwahati Local Sightseeing In And Around Guwahati. Guwahati
Day 27
Depart Tour Concludes. Caper Thanks You For Your Patronage And Ensures A Punctual Transfer To Airport For Your Onward Travel.
Exclusions
directions_car

Transfers

restaurant

Breakfast

hotel

Accommodation
Durations
timelapse
27 Days/ 26 Nights
contact agent
enquire now
Tour Package by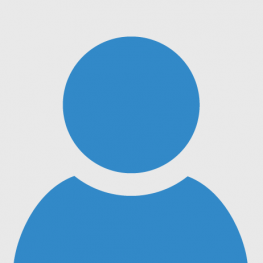 Member Since 2014
Review
Excellent
(1 Rating & 1 Review)
1 Reviews - Showing 1 to 1
Tour Packages For Guwahati, Shillong, Kaziranga, Kohima, Kipfiizha, Dziikuo Valley, Khonoma, Jorhat, Dirang, Sela, Chabrilla, Nurarang, Tawang, Bhalukpung