The gypsies in Bulgaria are the part of the national population that attracts attention of the global travellers. Their presence in the country for over some centuries has left an indelible mark on the national identity of Bulgaria.
You must have heard the recent number from Shakira where she proudly flaunts ? 'I am gypsy, are you coming with me.....'. Fine, I am not asking who all are accepting Sharika's invitation; the number would give even the best of accountants and mathematicians one helluva headache and nightmares! All we are following today, is the routes that lead us to the gypsies of Bulgaria.The country is something that you don't have to look for travel ideas once you land on its soil. But, something more curious and interesting phenomena awaits you under the veil of its society, culture and habitation. The real essence of a trip down the cultural arena of the nation gets the midas touch when the gypsies of Bulgaria come calling.Bulgarian gypsies are an ethnic group with formidable historical ties to other European gypsy groups and even the Indian panaroma. The gypsy population of the country primarily falls under three main heads depending upon their roots and period of arrival in Bulgaria. A traveller can find gypsy people belonging to the Indian inheritance, the orthodox Romanian and the ones with a Turkish descent. Being the migrating groups, the gypsies saw some troubled times as they had to struggle for their identity and existence in the land ruled by the European powers. But they stood the test of time and reign to manage their cultural run along the native practices. Recognition came their way when attention was driven to their manuscripts of family history or memoirs, artistic literature, songs, legends, oral histories and many other related matters.There language and cultural orientation might differ from one another; but one thing that remains constant is their contribution to the collective cultural bequests of Bulgaria. They are settled in both the urban and rural areas. But, as a traveller, if you want to see how the gypsies live in Bulgaria, you can head towards Sliven, Sofia, and Pazardzik. It is a true rendezvous with past to be with a group of gypsy people and be a part of their daily chores and activities. Dipping in the lives and ways of the gypsies of Bulgaria could prove to be a really intriguing trial that would lead you to various unexplored aspects of cultural nuances.
Related Stories
Most Majestic Sunsets Of India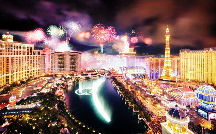 Top 5 New Year's Eve Destinations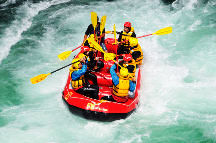 Best River Rafting Destinations in the World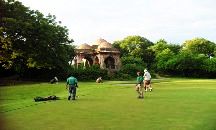 5 Most Expensive Sports in India

India's Greatest Unsolved Mysteries, 4th one is...

Trailing Down The Most Unusual Golf Courses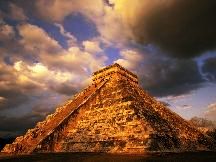 Incredible Facts of Mayan Civilization Getting...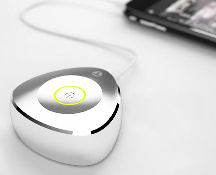 Toss Your Travel with Coolest Travel Gadgets

Best Rated Restaurants In Mumbai

Give wings to your picture-perfect spring...

8 Signs That Prove You Are A True Hyderabadi

Most Dangerous Roads Of India