Escaping The Heat In Gulmarg Valleys
Escaping The Heat In Gulmarg Valleys
Escaping The Heat In Gulmarg Valleys
The crown of India is studded with a jewel that the world calls- Kashmir! The great Indian silver screen has left no stone unturned to project this heaven in terms of song sequences and plot backdrop. With its growing recognition among the national travellers, several destinations within Kashmir caught the sight of the global vacationers. Located about 52 km from Srinagar, Gulmarg is one of such places that has made a mark with flying colours! Sway down the roads and boulevards that are escorted by apple and cherry orchards, yellow mustard fields and chinar trees which are in turn over seen by the lofty mountains and cliffs. The retention capacity of your retina would be tested big time as countless frames would stagger around. Hold whatever you can! Sip a cup of steaming tea on a road side stall mixed with local flavour and aura and let clouds play with your hair. One thing you dare not miss in Gulmarg is the cable car experience that ferries 600 odd tourists every hour to and from the Kongdoori mountain ranges on a two-stage ropeway. Feel the elevation as you fly over snow cuddled peaks on your very own aerial gondola! If this is not enough to drive your internal chemical composition crazy, slide along the Afarwat hills in neck breaking speed. Skiing was never better and exciting! Indian summer is not the blazing Egypt, but Indian winter and hill stations are no less than their counterparts- anywhere, anytime!
Related Stories
14 Places You Are Probably Pronouncing Wrong

Honeymoon Destinations In India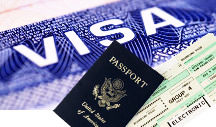 45 Visa Free Countries for Indians

The Most Stunning Drives On Earth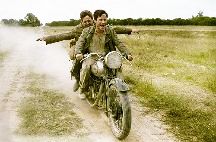 Movies that inspire to travel the World

Famous Pagodas In China- Beautiful And Meaningful

World's 5 Coldest Places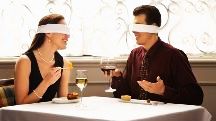 10 Things You Must Experience Before Turning 30

Visiting MagicKingdom - Disneyland's Around the...

Wake Up Sleepy Heads...Its Coffee Time!!!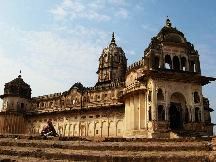 Explore Orchha - A Chance to Delve Deep Into India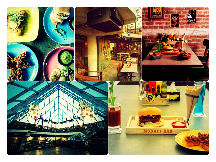 Restaurants To Hangout With Your Friends In...

Copyright. All Rights Reserved