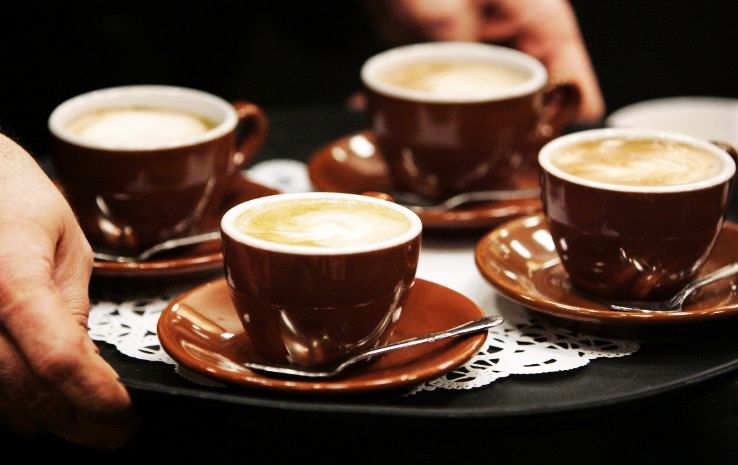 Work and only work makes jack a dull boy. This work can sometimes be very rejuvenating and refreshing but how? Of,course with a cup of steaming coffee in some of the finest c. At least you have that bait of coffee to wake you up from that drowsiness. Know about some of the best coffee houses of the world.
T.S.Eliot
to observe ?I have measured my life out of coffee spoons?. But those golden days are not completely passe`. Our planet still makes room for some hottest coffee havens that are scattered across many countries with the same spirit and soul, though not more.
Addis Ababa, Ethiopia
: Proclaimed by many as the birthplace of coffee, Ethiopia guarantees the travellers some real good coffee which is omnipresent all over the country. The coffee ceremonies organized here are a treat to watch and of course, taste! The rituals related to coffee are never seen before and quite amusing. While visiting Addis Ababa, hit the Italian caf? Tomoca where the coffee beans are roasted on-site to add a unique touch.
Havana, Cuba
: The nation is capable of producing some mind blowing coffee beans that are in abundance in two mountains- Escambray and Sierra Maestra. Served in the small expresso sized mugs, the Cuban coffee is normally strong, sweet and black. The capital city Havana accommodates numerous coffee shops, yet to try some punch coffee, mocha and cappuccino with Cuban flavour, one can step in Caf? De Las Infusiones.
Istanbul, Turkey:
If you are keen on trying some Turkish Coffee known as T?rk kahve, quite obviously you need to visit the capital of Turkey. The Etham Tez?akar Kahveci caf? in Istanbul with its traditional wooden stools and strong brew awaits you.
Medellin, Colombia:
The Colombian coffee is always hailed high for its richness and an aroma to entice. The best of it is well available in the Medellin region with the Le Bon Caf? that presents to you a plush feel with a cup full of magnificent coffee.
Rome, Italy
: Once in Rome, you know why it is called the Land of Expresso. The people here are sincere about their coffee that comes in various form - un caff? macchiato, un caff? lungo, un cappuccino, un caff? corretto and so on. One stop destination for a coffee tour in Rome is Caff? Sant'Eustachio, a place where each cup of coffee is prepared with a special process.
S?o Paulo, Brazil
: Owing to its Italian connection, S?o Paulo is home to the best of Brazilian coffee, be it the caf? com leite or the cafezinho. One of the most popular caf?s in this place is Caf? Floresta where you can enjoy sipping you steamed brew while gazing through the antique murals on the walls.
Vienna, Austria:
This capital is always held in high esteem for its cultural and musical heritage. If there is music, there ought to be coffee! True to it, Vienna is packed with coffee house known as Kaffeeh?user. For the travellers, they can try the Aida caf? that reminds the visitors of the retro decor of the 1950s. You have drunk several litres of coffee in the office cafeteria, the small coffee shop near your apartment or made some on your own, thanks to the packaged coffee powder and milk which comes in same form. But, take these words, it is not coffee! Real coffee is hard hitting yet soothing and you can not buy ambiance and legacy in some plastic boxes! So wake up and take some coffee!!!