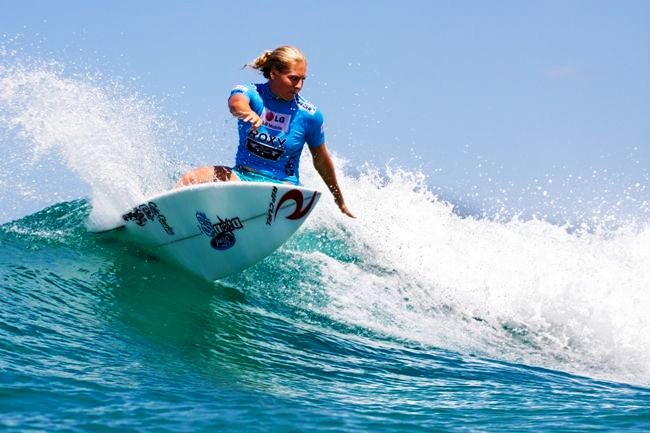 If you are an adventure freak and always look out for sports that are exciting, then probably you would adore surfing and the surfing destinations we have mentioned.
Gold Coast, Australia
Australia?s pristine beaches and best waves are just the best to hypnotize a surfer. They are perfect ingredients for him to take massive delights from the game of surfing. Although the well- acknowledged Gold Coast City of Australia positioned in the southeast corner of Queensland is expensive but the exquisiteness of its sunny subtropical climate, canal systems and surfing beaches make it a hot favorite amongst surfers. Further, it is also acknowledged as the surfer?s paradise owing to the fact that it has 70km of beaches and four epic point breaks (Palm Beach, Mermaid beach, The Spit, Main Beach and Narrowneck,). However, surfers can also choose another significant point for surfing such as Burleigh Heads, Kirra, Snapper Rocks Superbank, and South Stradbroke Island (Straddie).
Mentawai Islands, Indonesia
Mentawai Islands is the most unchangeable surf destination in the world. It is acknowledged as the islets off the western coast of Sumatra and a wave-rich chain of about 70 isles in Indonesia. , The four leading isles namely Siberut, Sipora, North Pagi, and South Pagi stops most exclusive from accessing the mainland on Sumatra, which declared as the striking spots for wave-hunters searching for most impeccable surfing experiences. Further, you can access the island by sea only with the help of charter boats and ferries. Mentawi Islands can be explored from March to October, but as the biggest swells are expected to appear amid June to September, and thus lets you to prove your surfing skills. Moreover, the winds being so variable you can expect the waves to meet almost all directions, therefore makes it easier for you to find a break with offshore surrounds. Also note that Lance?s Left, Bankvaults, and Lance?s Right, Macaronis are the leading waves of Mentawai islands. Nonetheless, if you are a surfing enthusiast then you might have to pay $125 a day for such an exotic experience.
Jeffreys Bay, South Africa
Home to unique blend of charismatic beaches, perfect waves, abundant shells, relaxed lifestyle and white gold (calamari), Jeffreys Bay comes out to be the most appealing surfing destination of the world. It is situated approximately an hour?s drive of southwest of Port Elizabeth in the Eastern Cape province of South Africa. The winter months of June, July, and August are the best months for undergoing surfing as temperature remains moderate all around the year along the coastline. Additionally, it also caters to the needs of surfers taking rides on some unadulterated beaches like Kitchen Windows, Magna Tubes, Super Tubes, Boneyards, Albatross and Point plus being a well-known host for annual Billabong Pro WCT that takes place in July at Supertubes really bring Jeffreys Bay into the good books of surfers.
Fuerteventura, Spain
Fuerteventura or the Mecca of surfers is the second biggest Canary Islands is positioned off the coast of Africa in Atlantic Ocean. It is adjusted on the same latitude with Florida and Mexico and temperature here relatively rise above 24 ?C or fall below 18 ?C. Well, the most prominent waves include Shooting Gallery, Generosa, Suicides, Rocky Point, Harbour Wall, El Hierro, The Bubble, Mejillonas, Majanicho, Cotillo, Esquinzo and German Rights and thus you can come here at any time but the best one will be between October to March.
El Salvador:
El Salvador is now identified as the Republic of El Salvador. It happened after it being regenerated by Spanish conquistadors as ?Provincia De Nuestro Se?or Jesucristo El Salvador Del Mundo?. It shares its borders with the Pacific Ocean amid Honduras and Guatemala, the country is already a lovely place to discover and is gaining more adoration because of underscoring the less crowded locations like Sunzal, La Libertada and El Zonte. Moreover, the months of March to October that strike with the rainy season are considered to be flawless for coming here. Last but not least, experienced surfers can anticipate the south swells to get up to 10ft during this time and do not miss to carry your booties that help you to walk smoothly on the cobblestone areas and thus make an effort to discover innumerable new surfing spots.