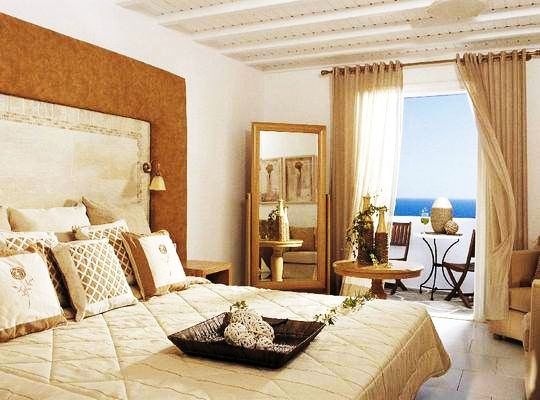 Old were the traditions when holidaymakers used to choose trendy restaurants and lounges to take a sip of a cool, tall cocktail as now swim-up bars are the new hot spots,which happens to be the most requisite parts of the star-studded hotels worldwide.
Regent Palms Resort Providenciales
: It is actually hard for a tourist to ignore the very stylish Regent Palms in vivacious settings of Turks & Caicos, meticulously situated at the approximate distance of 600 miles southeast of Miami. The Regent Palms Resort Providenciales, a five-star property in Caribbean , offers state-of-the-art accommodation, top-notch amenities, picture-perfect environs and most importantly ensemble of noteworthy infinity pool that genuinely makes it an apple in the eye of many. It is an extraordinary example of true Caribbean vacation experience. Outlined by azure blue waters, lushly landscaped estate, most modern conveniences, etc. put in all efforts to give you the feel of tropical paradise. And what further gives you a refreshing dip amid Grace-Bay Beach are the possibilities to go for many on-site surf-side activity choices.
Encore At Wynn Las Vegas Hotel
: No one can challenge the distinctive repertoire of this 5-star property, Encore At Wynn, located at Encore At Wynn Las Vegas Boulevard South whose culinary offerings and recreational facilities are also class apart and boasts of a premier location for all kinds of tourists. It speaks high volume of its attentive and experienced staff that assures to give look after you from start to end. Encore Beach Club is a prestigious hotel totally against of making any compromises when it comes to offer you breathtaking hospitality. Nightclub Atmosphere, stellar swim-up bar, 2034 suites, dramatic vistas and timeless designs, and so on provide you a refuge of sophisticated chic plus its nearness to varied array of pretty cosmopolitan neighborhoods and its charms motivate you to stay and explore as much as you can .
Room Mate Grace New York City
: No one can make out that it is a 3 star property in New York City that admirably placates winter-weary natives of New York with a dashing Room Mate Grace. It is established right in Times Square that conveniently paves the ways to many magnetism of the city, as well as major airports and the subway system. It lets you go in complete merriment through various presentations like live DJ music five nights a week in its lounge, indulging in swish pool, heath club, in-house massage, sauna, conference facilities, mouth-watering cuisines, round the clock room service, etc. are more than enough to catch hold of your attention from beginning to end. And if still you think that hotel is missing out on anything your suggestions are welcomed.
Le Meridien Mina Seyahi Beach Resort Dubai
: Counted in the register of eminent resorts of the world, Le Meridien Mina Seyahi Beach Resort is a 5-star boutique style hotel puts on show effervescent colors to strike your mind . Just 35 minutes from Dubai International Airport, erected on the largest white-sand beach in the country, it splendidly gives you resort wear shop, jewelry store, boutique shopping, 5 restaurants, and many more to inspire you for a stay here. Though having standard room amenities, it puts on view the Penguin Club ages 4-12 with childcare, daily beach games, and special children menu particularly for young kids. And for adults, presence of awe-inspiring beach actions, lagoon style pool, a lap pool, gymnasium, and can play golf at the Montgomery Golf Club within 4 km and the Emirates Golf Club within 2 km are absolutely value added service.
Kivotos Club Hotel Mykonos
: Showcasing the modish structural designing and customs of Mykonos, Greece the Kivotos Club Hotel is all set to offer you the most treasured recollections while vacating in the city. Situated on the tantalizing Bay of Ornos, it has individually embellished rooms equipped with contemporary facilities to have a comfortable stay. Its bistros promises to platter outstanding gastronomic delights that includes the traditional Le Pirate and the gourmet La Meduse ultimately suiting your taste buds. Keeping in mind your private moments, the hotel has superb arrangement of a private beach with water sports facilities, workout sessions in health clubs and evenings studded with exotic beer. It has proved itself to be a bliss on earth for many and now its your turn to make this majestic selection for yourself.