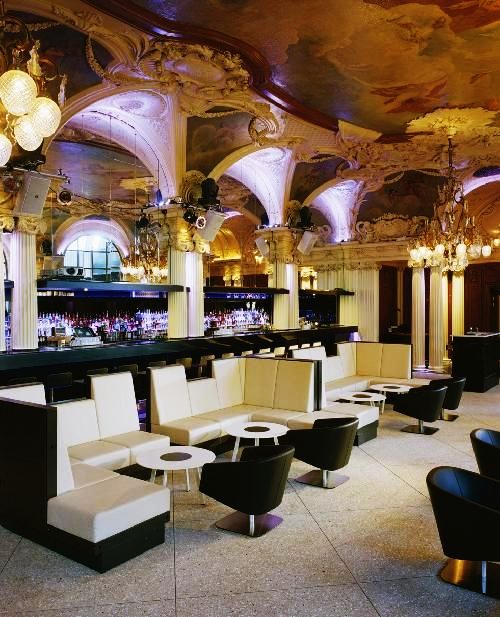 Getting drunk and out is not always abominable unless you are not bumping into others or driving back home! Well, critics might draw the daggers to chop this observation into pieces; but that is not at all meant for them. A contrasting side is a natural phenomena in every object in the world we live in. This is summer time in many parts of the world and despite the occasional rain, the mercury is soaring high all the time. And what all we crave for in these times is a cool refreshing mug of any beverage- be it alcoholic or a mocktail. Another thing you can do is to chalk out one holiday destination that is relatively colder than the rest of the world. Of all the countries you browse through make sure you emphasize on Sweden. Being a Nordic country, Sweden is all what you want. Now let's just combine the beverage mug and Sweden. The remains or the outcome will be some of the most fabulous bars you have ever visited. The capital Stockholm is the hotspot for these urber cool bars.
Ambassadeur
Out and out high end, this is a wine bar that has attained an iconic status over the time for its league of high profile guests. The sheer architecture of the bar is spell binding with an optimum blend of ancient decor and modern aspects. Advance booking of seats are suggested as this one is much busier place, despite the vaulting price.
Sdra Bar & Kitchen
This amazing bar is a part of the S dra Teatern theatre that is synonymous with S dermalm (a district in central Stockholm). But even if you are not attending any dramatic performances, you can step in here. The drinks you will get here are prepared with utmost care and is like a piece of art that comes out of the theatre and the snacks are totally ethnic. You can let your head do a slight swing to the music played in the background.
Hells Kitchen
This is a Bar just opposite as to its name but Hell's Kitchen is meant for those bar hoppers who want the party bel going on and on. You have all the peppy numbers being played and the thrill of dance goes on till dawn.
Carmen
The bar under title seems to be a scene drawn out from a medieval book with the aura of the time filling up the air. The Carmen raises from the grave and celebrates the time gone past here with only candle light arrangement and soothing Medieval music. The bar attendants are also clad in the garments reminiscent of that era. Not only the drinks, don't miss out on the lip smacking dishes.