Rustic Elevation In Europe- Cliff Top Villages
Rustic Elevation In Europe- Cliff Top Villages
The villages seated over some of the most scenic cliffs of the world are like some undiscovered lands of mystery and beauty. You can be there, live there and come back a total new person.
Villages and rural areas are the aspects of our human existence that are perhaps the closest to the origin of life and living. You can derive some sort of undefined pleasure while your stay in a village. And that differs from village to villages, country to country. You might have seen a village on the sea shore, on a desert or in some remote valleys, but have you ever imagined how it would feel to live on the zenith of a cliff?They do exist; and exist in supreme aesthetic and artistic manner. This fact would be established when the sight of the Bonifacio village in France catches your vision. Set on high rock platform by the sea, this hamlet inspires awe and some romantic fancy. The charm of the old world rules here in its maze of narrow streets and evident strong Renaissance influence.If France is there, can Italy be far behind (phrase courtesy- P B Shelley)! A set of five small but amazingly beautiful villages makes a paradise called Cinque Terre. The ethereal stretch of rocky Liguria coast is home to these hamlets and once you be here you would understand the real meaning of what they call- eco-friendly. A car free zone and connected with train routes, the best way to explore it is on foot. Yet you can board an eco-friendly electrical bus, ferry and bike to feel the punch! Is it a matter of surprise that Cinque Terre is a UNESCO World Heritage Site!The Spanish charm comes calling! A dreamy tiny village nestled on and along a cliff edge, Suriana of Spain is a real treat to be. With an ancient village, steep limestone walls for rock climbing and a fine campground, Suriana is graced with centuries-old buildings and a beautiful church.Not exactly a village conglomerate, but the cliff heaven of Greece- Meteora deserves prominent mention because of its literally jaw dropping looks and landscapes. Known for its monasteries that seat like pearls within oysters, Meteora is a UNESCO World Heritage Site with befitting honour and glory.These eye treating destinations are dreamy and is the epitome of nature in its raw and real avatar. Be there and know how to relish the nectar of nature.
Related Stories
Date with Some Amazing Atolls: Especially for...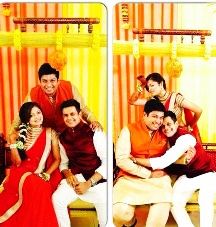 TV Actress Drashti Dhami Ties The Knot With...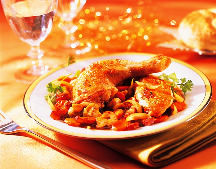 Most Tasty Cuisines in the World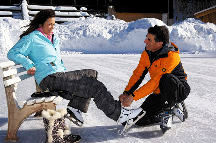 Go Zooming To Explore Famous Ice Skating...

Ultimate Guide to the Long Weekends of 2015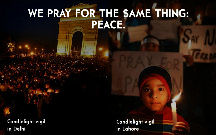 Photos That Prove India And Pakistan Are Just...

The Pyramids of Egypt Unravel the Ancient...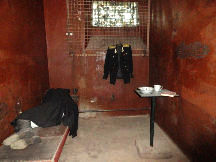 The Hotel Where the Guests Live Like Prisoners

Top 5 World's Most Visited Countries

Places You Can Enjoy In Standard Budget In India

Top 5 places to do Surfboarding in India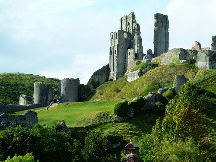 Your Date With History- The Castles That Charms

Copyright. All Rights Reserved