Less explored UK (Let's explore UK!!!)
Less explored UK (Let's explore UK!!!)
The less explored part of United Kingdom easily gets unnoticed in a fancy vacation. But you can not ignore some destinations and attractions of a very different type and taste in the UK territory. They are quaint, calm but brimming in substance and charisma.
There are so much to see in the land of United Kingdom because of the rich coffer of cultural and historical bequests. Utter the word 'UK' and just but fascination clouds your mind. Who hasn't heard about the East India Company, the Buckingham Palace, the London Bridge or the Big Ben? But, try to escape from the conventional cage of travelling as you can explore lot more in UK.It will prove true when you set out for a clumsy but purposeful stroll along the lanes of UK. Visit the coastal resort of Brighton located just at an hour train ride from London. The entire place seems to be a jolly mood all season square with lots of nightclubs, bars, lounges and other entertainment tools. Don't just party around the beach, take out time for the stunning Royal Pavilion that is a sort of Brighton. Summon the poetic side of yours and visit the home of none other than the great Dylan Thomas (if Robert Allen Zimmerman can get influenced by him to become Bob Dylan, he means something big!) located in the estuary of the River Taf. Known as Boathouse, this residence of the surreal poet is home to his personal belongings and memorabilia.You can further pay a trip to the mystic castle of Laugharne. It is a majestic place with the aura of the past still alive somewhere like the poetry of Dylan. You can get transported to a very different world once the sight of this fort catches your eyes.Now move to some floating pleasures- The Norfolk Broads is a water line that with remote hamlets, fanciful roof houses, country pubs, and windmills (typically English!). Sail out through it by a hired boat or canoe and let your camera a real awesome treat!Don't wait...A thing of beauty is always a joy forever! (Dear John Keats, you are still right to every sense).
Related Stories
Chase The Ghost Of Himalayas - "Snow Leopard"...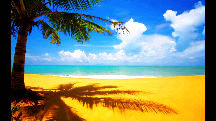 Countries with Best Beaches in the World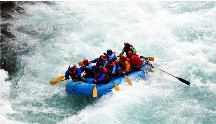 Places To Enjoy River Rafting In India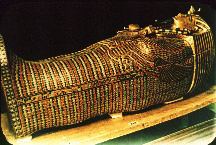 New chapter in Egyptian history unfolds with 57...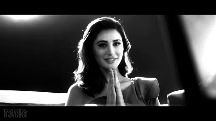 Nargis Fakhri Featuring in India's Most...

10 Mesmerizing Aquariums Across the World

At 4 Feet Wide, This Is The World's Thinnest House

Date with Some Amazing Atolls: Especially for...

Exotic Spa Sojourn in Malaysia

Travel Smart With The Smart Phones

Mistakes To Avoid When Visiting Paris For First...

Top 5 World's Most Visited Countries

Copyright. All Rights Reserved