Children are the most innocent creation of God presented with unstable enthusiasm, which is the key element of their ever sporty behavior. Kids are always playful as kitten and curious about any and everything. Here we present exotic travel destinations that would befit your kid ideas on vacations.
Vacations are crucial periods, often long awaited by kids in which they imagine lots of fun and excitement. With respect to this, various kid-friendly destinations have earned importance over the years that are done up in a way to match the standards of every mischievous child.With many items included in a fun-package, Orlando still stands out as the leading kid-friendly destination. Orlando the major city in central region of U.S in Florida is the ultimate corner enriched with several exiting features capable to win away the hearts of children. The place encompasses the very famous Walt Disney World which is not bound to any introduction. Well equipped with themed parks, Animal kingdom, Magic Kingdom, Epcot park and the popular MGM studios, Florida rises high in the list of destinations for kids.Adding to the list of kid-friendly destination comes The Treesort in Takilma, which offers fun in the air. Yes, here you will explore fun above ground which will offer you the pleasure of enjoying the adventurous experience of Swiss Family Robinson. Most exciting fun will be staying at one of the 18 trees that are equipped with wooden swings, platforms, forts and are connected with swinging bridges throughout. At ground you can take pleasure of cool swimming pool and can admire campfire site. Another fantastic place to freak out with your kids is the Bahamas in Atlantis resort on the Paradise island which offers more than enough joyful activities. This place has abundance of thrilling things in store for kids where they can indulge in building castles of clay, enjoying in waves and dancing with dolphins. Dance club specially designed for kids, named Club Rush is another place for great enthusiasm. This is the place where adults can spend quality time with their kids in an adorable aura. Last but not the least, Legoland stands out as a priority in the list of kid-friendly destinations. Lego park is a wonderful option if you want to make your kid jump out of excitement. Breathtaking rides, cheerful shows and unique attractions are the highlights of these parks along with Pirate Shores offering tremendous amount of incredible enjoyment.
Related Stories
Saint John the Baptist in the Wilderness- a...

Romantic Hotels In India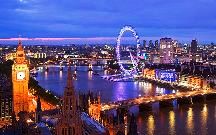 Top 10 cities with the craziest night life in...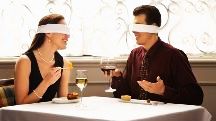 10 Things You Must Experience Before Turning 30

10 Most Terrifying Civilizations in the History...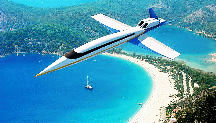 Would You Fancy a Seat in a Windowless Plane?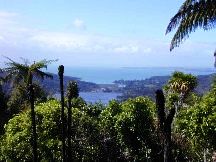 Less Known Localities In Best Known Cities

Top 5 Surfing Destination of The World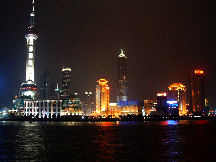 See Where The Traveller Tread This Year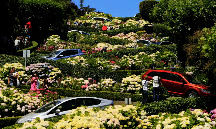 7 Truly Amazing Roads Around the World

Here Are India's 10 Most Searched People On...

Queenstown, New Zealand Comes To India Via Cinema