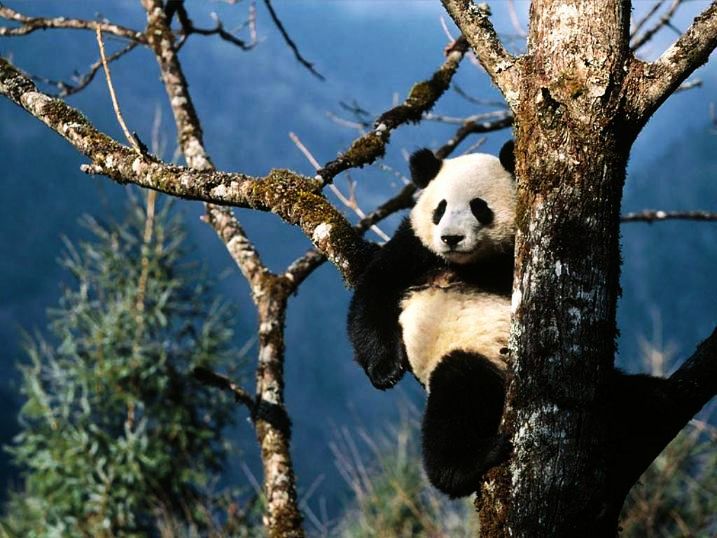 The forests and the wild life reserves are the most easily available natural phenomenas if anyone wants to get a closet view possible of the life that our predecessors led in natural surroundings without tall the structures we today call our homes and the noisy thing we know as cars. Even though, human lives have deserted the forests long back, there is still life in them . And take it straight, that life is much more serene and pristine than the ones we live with a debatable term named conscience. However, some of the most amazing and naturally rich forests have got national protection and have been converted to National Parks. These repertoire of a vast wildlife attracts thousands of travellers from all corners of the globe who can't help getting awe struck by the sights and sounds. Today, we try to chalk out the best of them. So, let the wild safari begin!!!
Sunderbans National Park - India
India has always fascinated tourists far and end but if you are are looking for a chance to club it with some jungle adventure, there is no other place like the Sunderban national park and its forest. The Sunderbans National Park is Nature's playground with raw beauty and traces of royal Bengal and the White tiger which is one of the most endangered species in the world.
Kruger National Park
Any argument on that? Talking of wildlife and the African continent lagging behind, simply can't be! The world renowned Kruger National Park offers safaris that are way above than any other in anywhere. The locations are breath taking and the beasts like lion, buffaloes, various types of deer that are viewed in their natural surroundings make you gasp in thrill and excitement.
Sagarmatha National Park
A UNESCO World Heritage Site, this national park is spread across the Himalayan region. The reasons why you should visit this one are many and unique as you will see three of the world's ten highest peaks here that includes the mighty Mount Everest, two mile long glaciers, some rough trails and soothing valleys. You can visit Himalayan Monal, Blood Pheasant, Red- billed Chough.
Machu Picchu Historic Sanctuary, Peru
A jewel in the South American andes, this national park is a bit different than the usual definition of a wildlife sanctuary. Take a trip through the Inca trail and there you are amidst the ancient sites lapped in greenery. Awesome scenery and somewhat mysterious atmosphere with animals like the Llamas offers some excellent photo opps.
Fiordland National Park, New Zealand
Located in the southwest corner of the South Island of New Zealand this national park covers an area of 12,500 sq kms. A traveller can take a boat ride along the romantic Fjords to land in this mesmerizing forest. Here you will see a mixed bag of wild life and marine resources, not to speak of the jaw drop scenery.
Galapagos National Park, Ecuador
Renowned as the first national park of the country, this beautiful eco-tourism site is a UNESCO Natural Heritage for Humanity site. Every wildlife enthusiast ought to step in here for a great variety and some unparalleled creations of Nature as the marine Iguana, Galapagos tortoise, Galapagos green Turtle, Waved Ajbatross and so on.
Yellow Dragon Scenic Area, China
Home to the adorable and innocent Giant Panda, this wildlife heaven is home to a well admired eco-system. The snowy peaks, hot water springs, primitive forests and the rare species found here makes it a paradise on earth.
Kakadu National Park
The sheer fact that is spread over 3.2 million acres in the Northern Territory of Australia makes it an object of awe and wonder. Apart from a matchless resource of wildlife and green rain forest, some parts of this quintessential Australian outback are inhabited by the aboriginal tribes making it a rare World Heritage Site both for natural and cultural aspects. There is hardly any natural way to spend time with sublime serenity than the forests. Make use of it and get hold of the travel bag and trekking shoes to get soaked in purity and pristine pleasures.