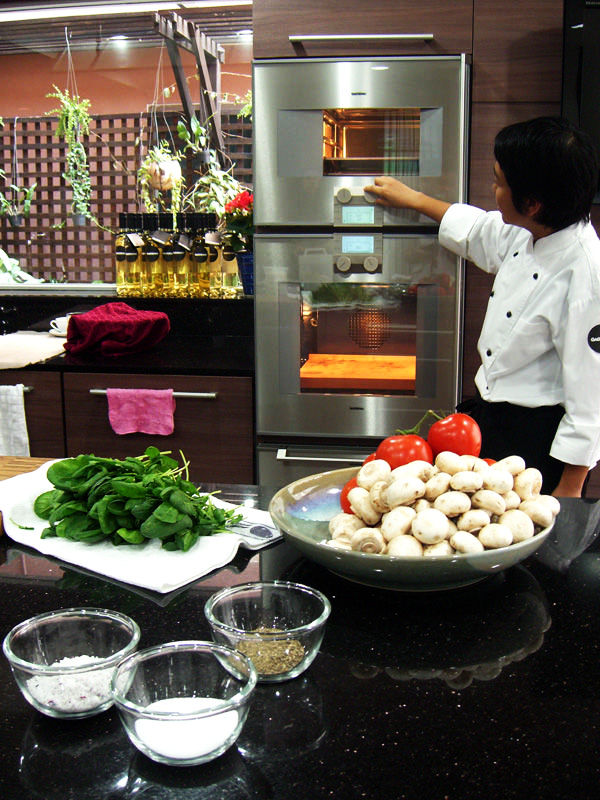 Like many other parts of the world, being vegetarian is catching up fast with the Thai people and their food habits. And the practice of mung-sa-wi-rat, a ritual that bars taking any non- vegetarian food in order to clean up the human body mechanism or the gin jay (followed mostly by the Thai population of Chinese origins) add significantly to the emerging popularity of vegetarian foods. Subsequently, the major cities of Thailand. are gradually seeing the emergence of numerous all vegetarian restaurants and food joints. They offer some fine traditional Thai cuisines that uses healthy ingredients like galangal, lemon grass, krapao, soy sauces, soy bean paste, tofu, fresh chilli, chilli powder, garlic and so on. You can enjoy some of the most delicious Thai vegetarian dishes like- Pad tau-hu priew waan, Tom yam hed, Po pia thod and Pad krapao tau-hu in these places. The major restaurants that a traveler can hit for these mouth watering cuisines are:
Anotai
in Bangkok is a true example of organic vegetarian food made from the domestically grown vegetables and ingredients. The owner is a trained and celebrated cook with her own farming land outside Bangkok from where these ingredients come to the kitchen of Anotai. Try some Thai salads, noodles, soups, tofu, tempeh and herbal tea along with the vegetarian Italian items and desserts.
Mai Kaidee
is a vegetarian cafe located in Bangkok run by a seasoned Thai cook who even carries vegetarian and vegan cooking classes for the budding chefs. Her extended experience and knowledge helps the restaurant to offer some lip smacking curries, tofu, pumpkin hummus, spring rolls, sandwiches, som tam and the brown rice that is very rare in Thailand. Run by another dedicated vegetarian Chadaporn Wattanasinn
Herson vegetarian restaurant
in Phuket is a place where you can have some sweet corn soup, glass noodles fried with vegetables, Thai hot noodle soup ad many other dishes made from from vegetables and fruits. So, if you are a vegetarian and planning to visit Thailand, no need to worry. You are not the odd man (or woman) out! You can even take part in the Phuket Vegetarian Festival held in late September or early October annually. Now its time to book your tickets to Thailand!