Let's get a bit hypothetical- you are on a holiday after days of toiling and stealing out some time to 'give yourself a much needed break'. You are kept in a hotel where all you need is to ring up the room service guys in case you need something, you go out sight seeing, get awed by the tourist attractions, click thousands of photographs in all possible human poses just to burden up your social networking account, come back to your home and tell the stories. You think its fun? Okay, it was a break, but let's be honest for some time- it is monotonous, common and rather routinely conventional for God's sake! If you remember, you did exactly the same 'adventures' in your last holiday sans the hotel and the photos.
But a vacation is way beyond these two things. You got to try new things, new stuff that tries and tests you, reintroduce a new person in you. Perhaps, for this very reason the extreme sports have made rooms in a new age travel itinerary. Of all the adventure sports, Bungee jumping has earned a reputation of being more risky and more fun. All of us know how it is operated; but the first hand experience of jumping off a great height to the ground beneath with the support of just a elastic string is something to feel. With every passing micro-second you see the ground coming close to you and before hitting it you are again pulled back to safety- completely insane, isn't it? So, here goes out few of the best bungee jumping locations on earth
Great Canadian Bungee
Hailed as North America's highest bungee jump, Great Canadian Bungee is a unique experience as it is here where you can do a bungee from a cliff. The location is very close to the downtown Ottawa, Canada. You jump off the cliff and come down at full pace towards the blue lagoon covered with solid limestone.
Bloukrans River Bridge, South Africa
Before getting into the bungee jumping scene, let's educate ourselves that this is the highest single span arch bridge in the world. Located near the Nature's Valley at a distance of 40 kms east of Plettenberg Bay, this bridge is the Guinness World Record holder for the world's highest commercially operated bungee jump. To under go this chilling jump, you will be transferred to a platform below the roadway of the bridge and while you take the plunge, you need to forget the fact that you are coming down from a height of some 710 feet! What! you have jumped off your chair? Hold on mate, preserve the zeal; you are going to need it when you visit these destinations. So, call up your planner right now!
Tropical Bungee Jumping, Costa Rica
Just imagine you are tied from a rope and you are thrown high above the lush canopied rain forests of Costa Rica and you find yourself swinging in the air just with the help of a bungee rope floating in the air above the Colorado river. Such a thrill isn't it?
Khosi Bungee, Nepal
The land that is graced by the presence of the mighty Himalayas can never lag behind in adventure sports. True to it, the Bhote Khosi river that emerges from the heart of the Himalayas is a dream destination for white water rafting and canoeing. Being the steepest river of Nepal, Bhote Khosi is also a perfect bungee destination with a specially designed suspension bridge over it. Just before your dive, take a look around, the scenery is magical and you might just get toxic and perform a superb bungee!
Related Stories
10 Places That Deserves More Tourists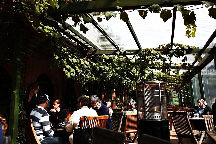 Wining Out In The Best Vineyards Of Auckland,...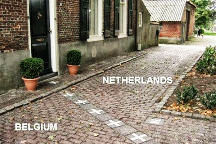 How Does It Feel To Be In 2 Countries At Once ??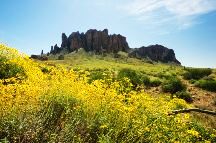 5 Places More Mysterious than Bermuda Triangle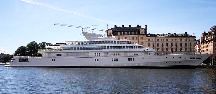 Yachts That Sets The Seas On Fire!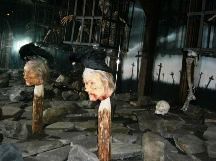 5 Bizarre Museums which Boggles the Believable...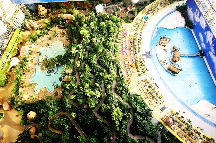 World's Largest Indoor Beach Inside an Airship...

Awesome Tweets on Ab De Villiers's Inning

Immerse your senses into the deep ocean of jazz...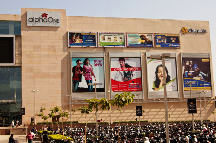 10 Largest Shopping Malls in India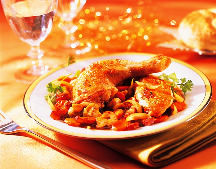 Most Tasty Cuisines in the World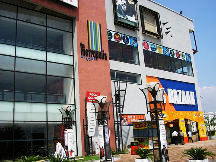 Day Night Celebration at Shopping Malls in India