Faith On The Edge- Monasteries That Have Precarious Addresses
Faith On The Edge- Monasteries That Have Precarious Addresses
The most beautiful perhaps lies in the most tricky locations! This could be proven right once you have a glance of the monasteries that are seated in some of the most shaky and uncertain plains...
The austerity, insecurity and the instability of human lives that almost all the religions emphasize upon seems to be finding an earthly interpretation in form of some monasteries and shrines that are built in some of the most scenic but hazardous locations in the world. They are tricky, beautiful and subjects for human curiosity for now and forever!You will wonder at the means and tools that could have been used to built the Tiger's Nest Monastery (Paro Taktsang) in Bhutan once you have a glance of it. Roost on the side of a cliff, at 3,120 meters above sea level that overlooks the beautiful Paro valley, this monastery is associated with Guru Rinpoche, a towering figure in the history of Bhutan. The Sumela Monastery in Turkey is another in this line with a positioning at an altitude of 1200 meters on the side of a steep cliff. Originally built during in 386AD, this shrine has seen a turbulent past and now acts as a major a tourist attraction. The nearby Greece also follows with the mesmerizing monasteries of Meteora. Six of the shrines built on natural rock pillars in the cliffs that embodies magic and natural splendour are no less a spectacle for all eyes.Give an usual twist to your India holidays and move towards the Himalayan range to be witness to the Phuktal Monastery that perches on the edge of a cliff housing the Gelug (Yellow Hat) Buddhist Monks. Reached only on foot with the nearest road a three-days-trek away, speaks volumes about its accessibility and location! Neighbour China provides good company with Hanging Temple of Hengshan that do complete justification to its name as it literally hangs on the side of Mount Heng, 75 meters above ground. Its amazing to see how the few wooden poles have stood the test of time and keeps it standing (read hanging) over 1,500 years!
Related Stories
The Amazing Floating Forest of Sydney

Amazing Bike-Tours in India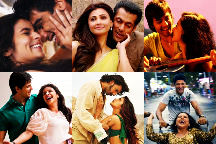 Best Bollywood Songs of 2014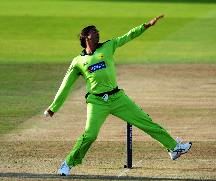 Top 10 Bowlers Banned For Illegal Bowling Action

Top 5 World's Most Visited Countries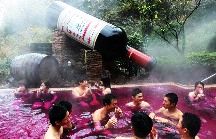 Hold Back Age With The Craziest Spa In The World

Even Experts Need Travel Agents For Travel Booking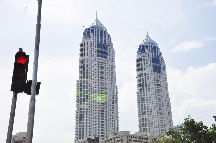 5 Tallest Buildings in India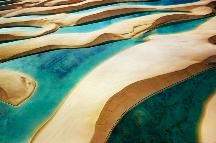 Lencois Maranhenses, Paradise of the Dunes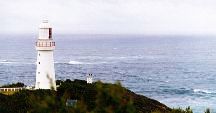 5 Lighthouses Worth a Climb

Have A Blast with Your Kids At Incredible Spots...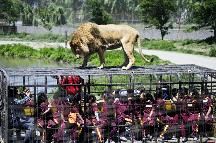 In Chilean Parque Safari Zoo, You're the one in...

Copyright. All Rights Reserved