Disney Cruise Line adds the newest ship in their fleet. This ship is expected to widen the horizons of a family vacation in some of the most beautiful destinations of the world.
The ecstatic Disney Cruise Line saw the inclusion of the latest in their coterie in form of the Disney Dream during a christening ceremony this January. All the dazzle and dash scattered across the world came calling to appreciate a ship that is posh and plush from every angle and point of view possible. The hoisting a 16-foot champagne bottle across the bow of Disney Dream befits a cruise with an art gallery, the first water coaster aboard a cruise ship, magical portholes that provide inside staterooms with a real-time ocean view, a full-blown shipboard fireworks show, personal interaction with animated characters, gigantic video games and original Broadway-style stage spectaculars.Disney Dream sails its maiden voyage out of Port Canaveral on January 26 and will sail three, four and five-night itineraries to the Bahamas and Disney's private island, Castaway Cay. Vacation can't get better when you would find yourself on a seven-night Eastern and Western Caribbean cruise or an extended European cruise out of Barcelona during the summer months.Amid the odd 3,000 crowd including celebrities, media and common mass that gathered at the Disney Dream for the christening ceremony, gracing the occasion was Academy and Grammy Award winner Jennifer Hudson, Disney CEO Bob Iger and Walt Disney Parks & Resorts Chairman Tom Staggs.An elated Tom Staggs observed, ?The addition of the Disney Dream provides an opportunity to extend our horizons and open up Disney cruising to more families?. In a rather poetic tone, he further enhanced his point, ?From the majestic beauty of Alaska, to the culture and history of Europe, to the fun and sun of the Caribbean, families looking to take a Disney cruise have more options than ever before.?...With this new baby on board, some new vacation ideas and options would also start kicking your mind, for sure!
Related Stories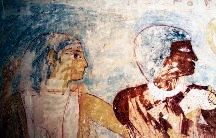 Ancient Egyptian Tomb Unearthed In Giza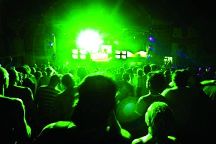 Sunburn Festival December 2011: Rocking all the...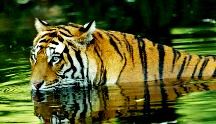 Best places to see near Delhi for Office goers

Places You Can Visit With Your Friends In India

10 Most Romantic Cities in the World

Famous Snacks of Berlin Platters worth trying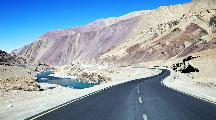 Top 5 Places to Visit In Monsoon

Reliving the New Year Celebration Globally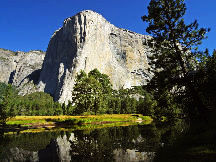 The Best Rock Climbing Destinations On Earth

10 Most Terrifying Civilizations in the History...

Where To Go This Valentine's Day

10 Most Beautiful Gardens in the World