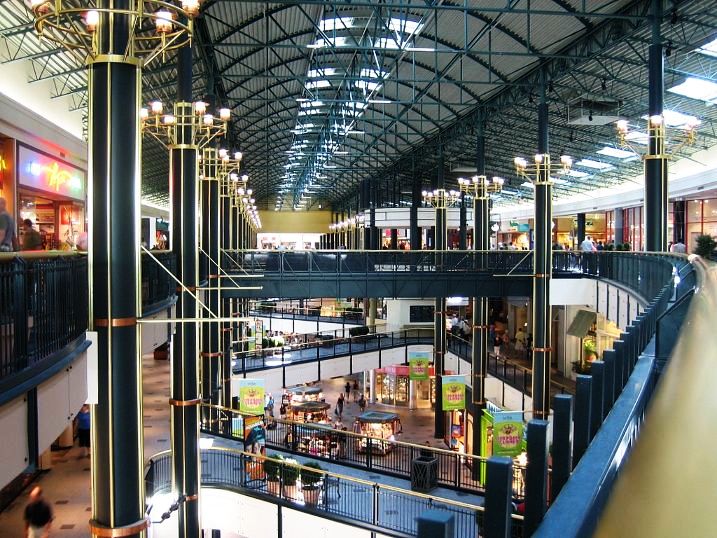 America has always been a land of dreams for Globetrotters from round the world. Sometimes it happens that we want to travel to this dream destination but we do not know what are the places in America which could be visited. So , here we compile the best known attractions of America that should be visited by a traveler.
Taos Pueblo
: A UNESCO World Heritage Site and a National Historic Landmark, Taos Pueblo is the only living native American community. This site in North America still looks like the way it might used to look some 500 years ago. The ziggurat-like multi-storeyed buildings are the dwelling place for the locals folks. What adds some modern touch to this otherwise primitive locality is the Taos casinos where you can enjoy a game of poker in a completely different setting. The exclusive handicrafts items sold here are definitely a bonus addition for your collection of ethnic stuff.
Georgia Aquarium, Atlanta
: Aqua life lovers find a constant calling for this giant aquarium with a a capacity of containing eight million gallons of water which makes it the largest of its kind in the entire world! People of different age groups and interest crowd Georgia Aquarium as it has something for everyone. Is is not exciting to think of having a clear glance on the movements and activities of the stored marine life that ranges to half a million species. Divided in five different habitats, Georgia Aquarium is home to giant whale sharks, stingrays and even white beluga whales!
Las Vegas
: This word is enough to arouse some unique and at times forbidden desires within the mind of the lot who has been there before. And the effect is even more stronger in case of those who has just heard about it. A stretch that seems to be out of the world and is home to some world famous casinos, Las Vegas signifies the real meaning of the phrase Celebrating Life! The bars and pubs are studded with some spine chilling performances accompanied with great wine and even more lucrative and sizzling crowd who are dressed to kill!
The Big Bend
: The Big Bend National Park is a major landmark in the West Texas region. This gigantic wildlife destination covers the Chisos Mountains along with the 3,243 sq km strecth of the Chihuahuan Desert. A massive drift in the rocky highlands on the Rio Grande river is a wonderful sight and a natural marvel. The whole of Big Bend is rich in natural beauty and spell bounding scenery with a hoard of tall dark pine forests, waterfalls, rocky cliffs and an abundant resource of wild animals.
Alaska?s Inside Passage
: The beauty of Alaska will never be the same when you explore it by cruise through the Inside Passage. This passage is a 800 km long voyage that starts in Glacier Bay and passing through many islands ends in British Columbia, Canada. For a tourist, there are different options like the sea-kayak, an Alaska state ferry or a Norwegian cruise ship to avail.
The Giant Redwoods
: Here's a wildlife destination that is home to the phenomenal Sequoia trees that has the distinction of being the tallest trees in the world. Popularly known as the redwoods, the Sequoia trees often grows to the height of even a thousand meters and lives up to an unbelievable 2,000 years! The Redwood National Park is located in the Oregon state and ranges in 80kms.
The open road
: A very unlikely thing that one will hardly find in a travel guide for any part of the world, the roads. America is treat for the bikers in particular and the people who loves long open stretches in general. A bike trip on these roads carry the sense of freedom and lets your soul race past the milestones. Americans roads are well supported by friendly motels, feul stations and not to mention the stunning landscape. Harley Davidsons rule here!
Bloomington, Mall of America
: Throw an avid shopper into the Mall of America at Minnesota and you are going to wait for a long time! This giant shopping hub flaunts some 520 shops, 50 restaurants, an aquarium, a speedway, a post office and even a amusement park. If that is not all, it houses a wedding chapel as well!
Hollywood
: We all know about it! A sort of a dream land, Hollywood is the epicenter for the US film industry where history comes alive. An eternal representative of glamor and charisma, this place is where one finds the renowned Universal Studio. The famous Hollywood Walk of Fame is located in Hollywood Boulevard and Vine Street.
Grand Ole Opry
: The Grand Ole Opry House in Nashville, USA is a sort of paradise for country musician with USA's longest continuous radio show and the grand concert that has the honour to host some of the best names in this genre- Patsy Cline, Waylon Jennings, Hank Williams, Keith Urban and so on. Steal out a break from your busy daily routine and spend a few days in America. When you will go back to your home, you will have much to tell and lot more to cherish. Want to bet on that?