Celebrating Love The Gourmet Way In The Best Valentine Restaurants
Celebrating Love The Gourmet Way In The Best Valentine Restaurants
Love catches the flame and the arson is at its best when you celebrate it with your partner over a romantic dinner and some soothing wine. No wonder if you feel like humming with the Eagles- '...Love Will Keep Us Alive...'
Love's going to take over the world soon with all its glory and tenderness. February the fourteenth is at hand and the fragile strings of our heart and mind are playing the soft melodies of affection and care. This time around, go that extra mile and woo your partner with a Valentine Vacation. And, choose from the list below where to plan your dream dinner...Aureole in New York has the tag of being a Charlie Palmer creation. The wonderful restaurant by the America Tower at One Bryant Park could just be the place where you would fall in love with each other all over again...The exquisite Four Seasons hotel of Paris accommodates the equally exotic Le Cinq restaurant. Escort your valentine to it and enjoy a nice evening amid classic French cuisines, wine and some breath taking views of the courtyard and garden of the holiday paradise.The Ritz restaurant in London is a place graced with the culinary creativity of chef John Williams and some great wine in its old-school cellar. Romantic in all terms, Ritz is a warm hang out place for the love struck hearts that would introduce new heights of courtship and companionship...Venice would easily feature in your Valentine's day outing and Ristorante Riviera would be accompanying it with its lovely dinning rooms and a canal-side terrace. Enjoy the extraordinary views while you bite into the tuna tartare, seafood risotto or a mixed-fish platter....It doesn't take any wordplay to describe the feeling and effect of eating together with your Valentine on such a special day...you got to let it in your skin and soul...
Related Stories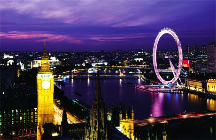 5 Most Expensive Travel Destination in the World

Incredible Places Where The Ocean Glows

Carnival in Port Of Spain: Rocking All the Way...

Top 5 Best Global Cuisines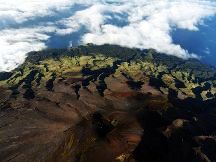 Far Away; Not Cast Away!

Temptation Redefined With The Food And Drinks...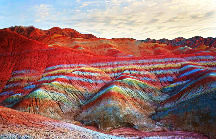 Mystical Rainbow Mountains - China's Own...

10 Oldest Temples In The World

Most Probable Indian Cricket Team Finalists For...

Best open air bars in the world

10 Bollywood Songs You Must Have While Travelling

Indian Sea Diving Destinations to Explore...

Copyright. All Rights Reserved