Antarctica: The White Continent
Antarctica: The White Continent
Antarctica is a land far from the madding crowd, pristine enough, engulfed with an exotic wildlife and landscapes that are primordial and extravagant. Visiting Antarctica is like donning a white dream all made of snow.
Antarctica is the coldest spot spotted on planet earth. But o' mine this is the hottest destination one can dream of too! The ice sheets found here is incomparable with anything in this mortal planet. The peacock blue icebergs found here are shaped weirdly under thousands years of compression. The massive glacial sheets that shatter on the surface of the sea and those toothed ice peaks which protrude out of icy fields are the eye catchers. But the marvel lies in watching those furry penguins, their colonies littered in several thousands, found nesting all over the area.Once in Antarctica, one encounters water animals which are only to be found in visual dreams. Some of them are Humback Orca, Minke Whales, Crabeater Seals, etc. O' mine! It is a true haven for bird watchers as one finds Petrels and Albatrosses in reality. These birds are so cherished that they are only read in fairy tales but cannot be easily found in any other continent.Most important of all Antarctica is engraved at the end of the road on the world map. Boat cruises leaving out of Chile and Argentina can let one explore the pristine beauty of Antarctic Peninsula. As per a recent survey it was found that annually more than 10,000 tourists visit Antarctica.The ships carrying tourists to the Antarctic island are very strong as far as structural components are concerned. They sail to the Antarctic Peninsula region occasionally covering South Georgia and Falkland Islands. Some voyages to Antarctica are purposefully meant for only sightseeing without landings on the island. Apart from this many more expeditions are organized which include visits to the penguin colonies and the dry valley regions. If one really intends to be a part of this Antarctic adventure, then one should just remember to avoid touching all animal life.During the summers in Antarctica, there is more than 20 hours of sunlight. Strange but it's true!It is said for a voyage to Antarctica one needs to pray from the core of the heart, as weather and ice set the agenda of the journey.
Related Stories
Explore The Best of Gujarat

Top 10 Incredible Tree Tunnels in the World

Indian Restaurants- Feast for the Senses

Short tours from Mumbai

Reasons To Visit India- Find One, Get Many!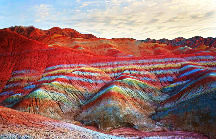 Mystical Rainbow Mountains - China's Own...

Hunger Delight ! Best Restaurants In Britain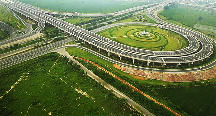 5 States With Longest roads in india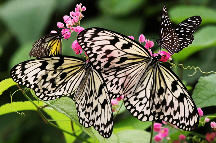 World's Best Butterfly Exhibits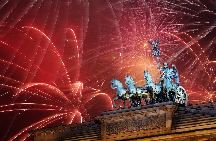 How The World Welcomed The New Year 2015 !!...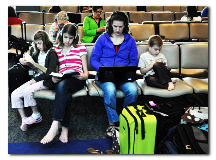 Travel Tips: 7 Super-Successful People Share...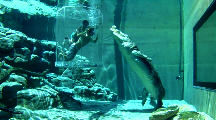 "Cage of death" A Lifetime Experience

Copyright. All Rights Reserved